Over the past couple of years, TikTok has skyrocketed in popularity. Here's how you and your Amazon business can leverage advertising on TikTok with its growing user base.
During TikTok's rise, many Amazon sellers were understandably wary about investing time and money into advertising on TikTok. Social media apps don't pop up as frequently as they once did. Social media sites are notorious for being here today, and gone tomorrow.
When a newcomer to the social media scene pops up and experiences success, it doesn't take long for the social media giants to integrate the new popular feature into their site to eliminate any advantage newcomers may enter with. Vultures were circling around TikTok when government intervention threatened the app's livelihood in the United States.
With so many responsibilities on an Amazon seller's plate, they don't have the time to become well-versed in an app that may have the staying power of the fidget spinner.
After it all, TikTok still stands tall.
With over 600 million users and steady growth, TikTok is the most downloaded app of 2021 and remains a heavy hitter in social media with a growing advertising platform.
And in case you were ever questioning the investment of time, energy, and money into advertising on TikTok, Amazon's recent Brand Referral Bonus Program adds an extra incentive for those who drive sales from outside of Amazon.
So how can you start creating TikTok ads to boost your sales and take advantage of the bonus program? Let's take a look at the ad types, how to monitor ad performance, and some tips for getting started. Here's How to Promote Amazon Products on TikTok
Ad Placement Options on TikTok
At the time of this post, there are five types of ad types for advertisers to choose from on TikTok.
In-Feed
Users encounter in-feed ads when scrolling through videos on the "For You" page, which caters content to the user's viewing history via TikTok's algorithm. These ads contain a call-to-action functionality, so you can urge users to visit your web store, download your app, etc.
TopView
Considered prime digital real estate, TopView ads appear when users open up TikTok and boast sight, sound, and narrative functionality. Because of this, they are generally very expensive and more commonly used by prominent brands.
Brand Takeover
This ad type appears for users when first opening the app and stay true to TikTok's initial idea with a 3-5 second, sound-off video. Exclusive to one advertiser per day, Brand Takeover ads are ideal for increasing brand awareness.
For these ads, the entire screen becomes clickable to an external or internal destination of your choosing. Designed to be rare, these ads are likely infrequently used by Amazon sellers with the exception of mature brands with larger storefronts.
Branded Hashtag Challenge
There's a decent chance your first exposure to TikTok came via the app's challenges, which go viral frequently. These challenges typically give users a template to create fun, shareable content. Perhaps the most successful example of the power of the app's challenges is the song "Old Town Road" by Lil' Nas x.
The genre-bending song and its easily distinguishable sound provided fertile ground for viral videos, which helped catapult the catchy song into the top spot on the Billboard Hot 100 for 19 consecutive weeks.
These ads appear via in-feed video, a featured banner on the Discovery page, and on a special page for Hashtag challenges, where users go for content ideas. Up to 15 seconds in duration, these sound-on ads help increase brand awareness and have limitless potential for engagement.
Branded Effects
A unique type of advertising, Branded Effects ads provide digital stickers, filters, and special effects for use in videos. Essentially, brands create their version of a Brand Kit for users to use in their content. When used, it allows your brand to be added for easily shareable content by TikTokers.
Whichever ad type(s) work best for you are dependent on the goal of your campaign, targeting structure, size of your business, and budget.
How Do You Get Customers To Amazon?
Engaging content, a click-worthy product, and Amazon Attribution!
When setting up your advertisements on TikTok, be sure to utilize Amazon Attribution.
Amazon Attribution is an advertising and analytics measurement solution that gives marketers insight into how their non-Amazon marketing channels across search, social, video, display, and email impact shopping activity and sales performance on Amazon. With these insights, you can discover new ways to grow your business on Amazon by optimizing experiences off Amazon.

Amazon
In order to benefit from the aforementioned Brand Referral Bonus Program, the ads must utilize tracking from Amazon Attribution. These links will help measure impact, optimize your strategies based on results, and improve your planning on future campaigns.
At the moment, Amazon Attribution is exclusively available to professional sellers enrolled in Amazon Brand Registry in the United States, Canada, Germany, Spain, France, Italy, and the United Kingdom.
Tips for Creating Ads That Generate Engagement
While it's every brand's dream for products to catch on via TikTok, one of the most challenging aspects is the lack of control on the internet. All you can do is great ads that best represent your business and hope it connects with viewers. But once it's done and sent out, who decides what goes viral amongst the endless amount of content?
The answer is nobody, but also everybody. On TikTok, trends can start anywhere. Dances to obscure songs by teens with small followings can catch on, while challenges created by famous celebrities with large followings like Jennifer Lopez can fall flat.
With that said, there are a few general rules to consider while creating ads that are more likely to connect with an audience for the right reasons.
Be Authentic
Since TikTok is largely a youthful audience, it can be tempting to overcompensate with ads that can end up with cringeworthy results.
If there's any audience that can spot an imposter or a brand trying a little too hard, it's younger people. More than most target markets, the youth know when they're being lied to or when they're being used.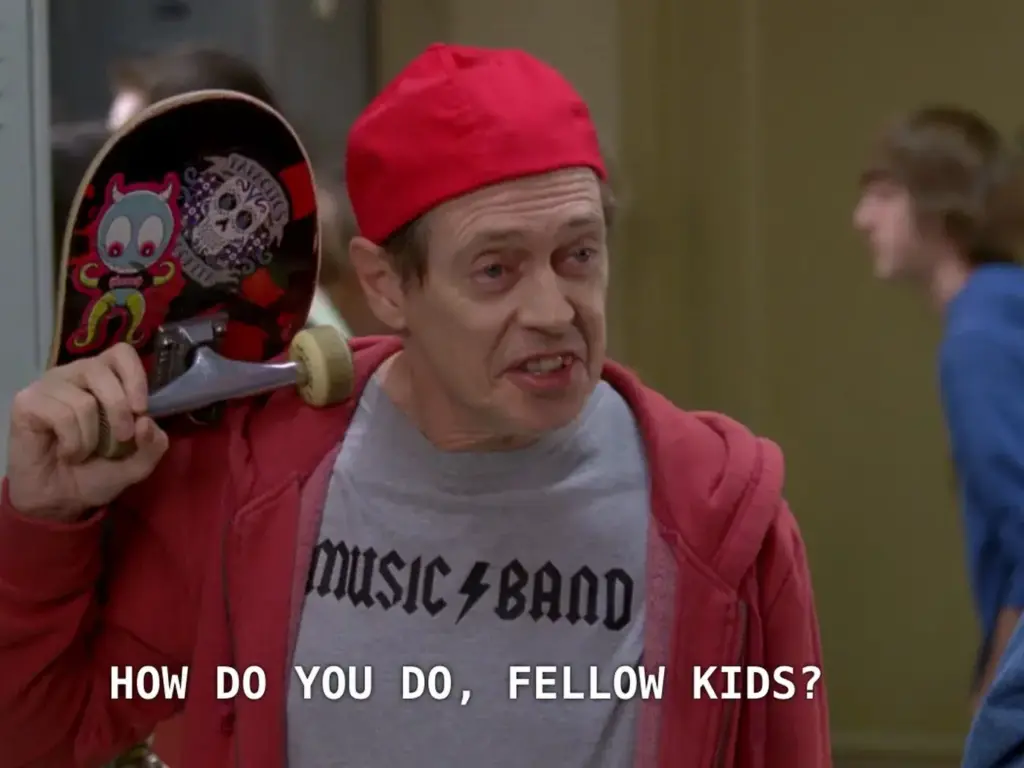 Of course, you'll want to stick with the fundamentals of advertising and "speak the language" of your audience. Stay true to your brand voice without coming off as fake or inauthentic to ensure your message is well-received.
Make It Interesting, Quickly
TikTok's penchant for quick content even birthed the term "The TikTok Generation" when referring to Gen Z or younger audiences with dwindling attention spans. If it isn't interesting quickly, then it gets tuned out quickly.
With this being the case for content users choose to watch, it's even more true for ads placed in front of them. Don't waste time setting up a big payoff in your video, or else it will alienate a significant chunk of users who will be counting the seconds until they can swipe away.
Start off with a bang to capture the user's attentiveness, educate and entertain afterwards, and finish with a strong call-to-action to close the deal.
Use Attractive, High-Quality Visuals
Since many users create content using only their cell phone cameras, it may appear the barrier to entry is low. Anyone with a decent cell phone can create a video.
However, the bar for production value has been upped a few notches. With light rings, camera stands, and various other recent inventions to upgrade the visual and sound quality becoming more commonplace, don't cheap out on your production.
Attractive aesthetics and pleasant sounds are the standard for desirable content on the app, so ensuring it meets and surpasses the viewer's expectation is the bare minimum to draw them in.
Track Your Results and Optimize
As with most new ventures, hitting some speed bumps as you get started should be expected no matter how much research and effort you put in. While researching before making the leap into TikTok advertising can remove or minimize mistakes, you'll quickly learn what works and what doesn't work for your product in TikTok's environment.
Tracking and monitoring key performance indicators and results can go a long way towards optimizing your long-term ad approach. Replicate what works and diagnose why certain ads aren't delivering peak results to optimize your ad performance.
Work With The Experts (Influencers)
As always, it's never a bad idea to work with those more knowledgeable than you. If you're brand new to TikTok, one way to mitigate your lack of experience can be getting in touch with an influencer who makes sense within your niche.
Summary: How to Promote Amazon Products on TikTok
For Amazon sellers, there may never be a more rewarding time to start advertising on TikTok than now. With extra traffic and sales, the Brand Referral Bonus Program incentivizing sellers with extra money, and a growing advertising platform, this is a prime opportunity to start advertising on TikTok.
Sign up for TikTok for Business, set up those Amazon Attribution links, and formulate your content strategy to become the next viral hit and start raking in the money!
Want the latest Amazon news and updates? Drop your email below to receive our newsletter for all things Amazon!