When Amazon made its first sale (for a book) online in 1995, we didn't see the direction eCommerce was heading.
eCommerce sales in the US are ever-growing. According to eMarketer, it's expected to hit $6.5 trillion by 2025. 
Whether you're selling digital or physical products online, you need to always keep an eye on the eCommerce trends. 
This will enable you to get more traction, drive more traffic to your website, increase sales, and better position your brand to win.
So what are the latest eCommerce trends?
The truth be told, eCommerce reached an all-time demand in 2020, given the effects of COVID-19. This acceleration is expected to continue as we move into 2021 and beyond.
That said, here are 15 eCommerce trends every seller should know in 2021:
1. Mobile Shopping is Expanding
Your customers want to shop conveniently via their mobile phones. Hence, it's important to improve their shopping experiences. More so, since it's estimated that over 73% of eCommerce sales will occur on mobile devices by the end of this year.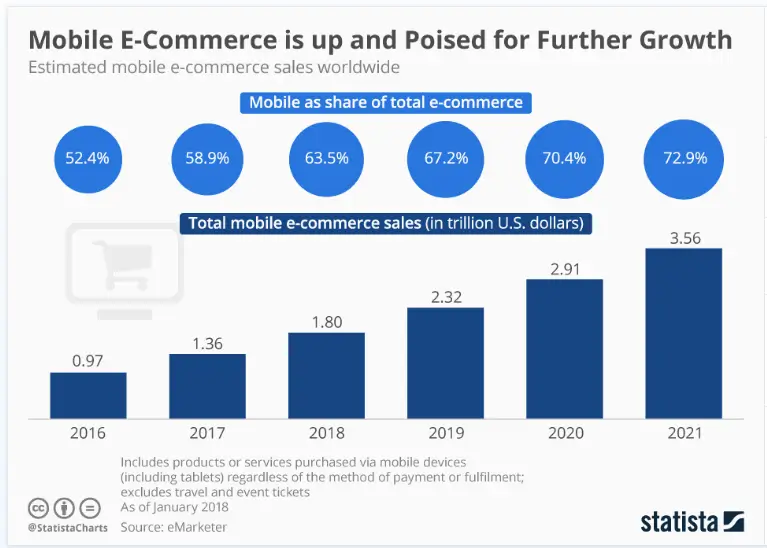 These figures should inspire you to embrace new mobile technologies and customer service tools to help maximize your sales.
Today, consumers trust brands to deliver quality products and services. Ecommerce brands such as Home Depot, 3Wishes, and Zappos deliver the best products and offer fair refund policies.
Consumers feel more comfortable today when they shop online via their mobile devices than ever. Millennials and Gen Z, in particular, use computers, mobile devices, and the internet a lot.
So you can understand why mobile shopping is growing.
2. Young Consumers Are Transforming The Online Business Space
According to this study, 2 out of 3 young consumers between the ages of 18 and 34 are spending more money to purchase items online now than they did before the pandemic hit.
They increased their online spending by 57%.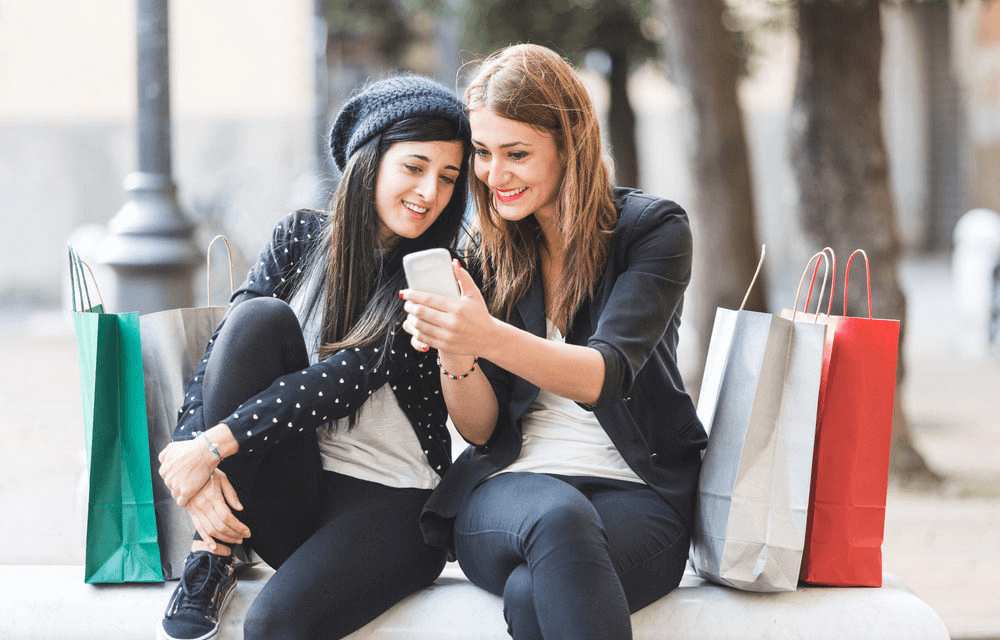 In contrast with the older generation: consumers between the ages of 55 and above, whose online spending increased by 41%.
That said, it's important to pay attention to this younger generation of shoppers. These shoppers are not as naive or indecisive as you might think. They make most of their shopping decisions without asking their parents, friends, or spouses for permission.
They can get all the information they need from online resources or learn from online learning and tutoring platforms such as Udemy, Skillshare, etc.
Therefore, you need to start optimizing your eCommerce store and products for them if you want to increase your sales potential.
So where can you find the younger consumers? You need to consider social media networks.
Gear your efforts towards social media marketing — since more than 50% of young consumers who purchase items from independent brands get recommendations via social media.
3. Conduct Robust Customer Experiment
This eCommerce trend is a wake-up call. If you've not been following your customers closely, it's time to start paying attention to their needs and wants.
Conducting rapid customer research helps you to identify key opportunities for serving your audience better.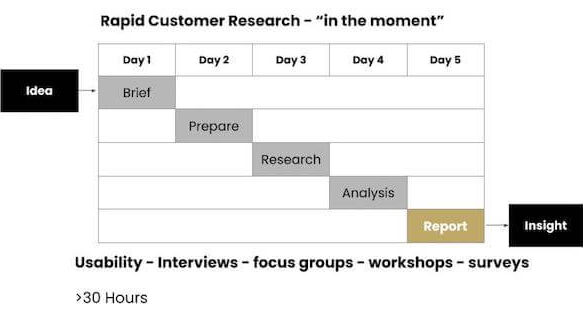 Steve Borges, the co-founder of Big Light, believes the most effective way for retailers to keep pace with the ever-changing customer needs, preferences, and behaviors involves engaging in rapid customer research to drive innovation.
In Borges' words, "Retailers are operating in an environment where change is the only constant."
Essentially, driving innovation that will impact customer experience is going to be more relevant this year and beyond than ever.
Brands need to laser-focus on the customer needs, which means listening to customers and taking feedback to help design their concepts better.
Whether you're operating your eCommerce business through a remote working team or you meet in-person, it's important to start listening to your customers. They're the reason why you're a brand in the first place, so give them attention.
4. Connect Using Social Commerce
Your customers are on social media, so you need to be there as well.
Effective social selling can reward your team building efforts if you encourage every team member to spread the word via their social profiles.
Successful eCommerce stores are active across different platforms and channels, and reach customers where they're relaxed and spending more time.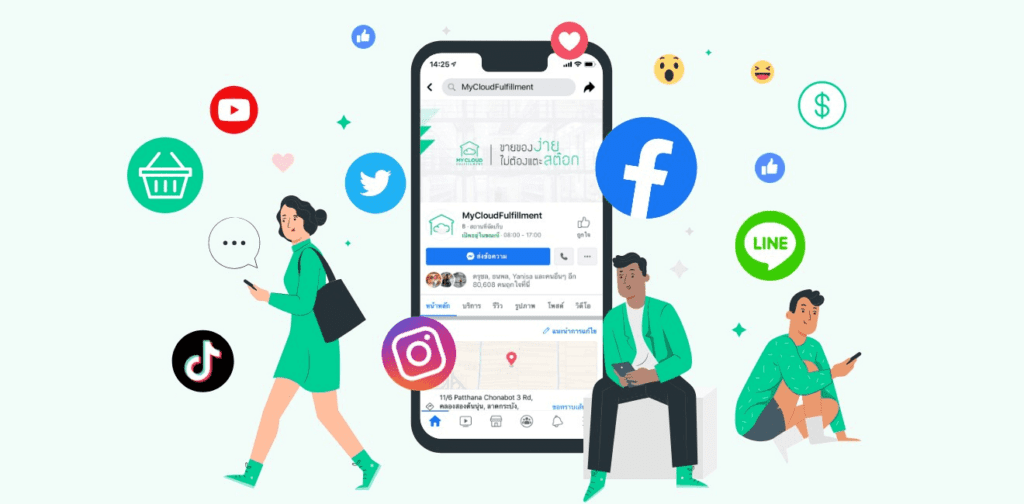 Customers are taking bold steps due to the pandemic, in ways they shop on the internet. "Merchants need to get creative with how they engage with customers today," says Alli Burg, Shopify strategic partnerships manager.
Burg predicts that social commerce will grow in 2021 and beyond. Her predictions are based on several factors, especially the big announcement that Shopify made in 2020 to develop deeper integrations with Facebook, Google, and more recently TikTok.
Facebook Shops, for example, allows brands and individuals to design a customized online storefront — to aid customers who are looking to buy products via Facebook and Instagram apps.
Interestingly, the checkout is powered by Shopify. This is a new development in the eCommerce space, and hopefully, you'll take advantage of it. Here's a good example: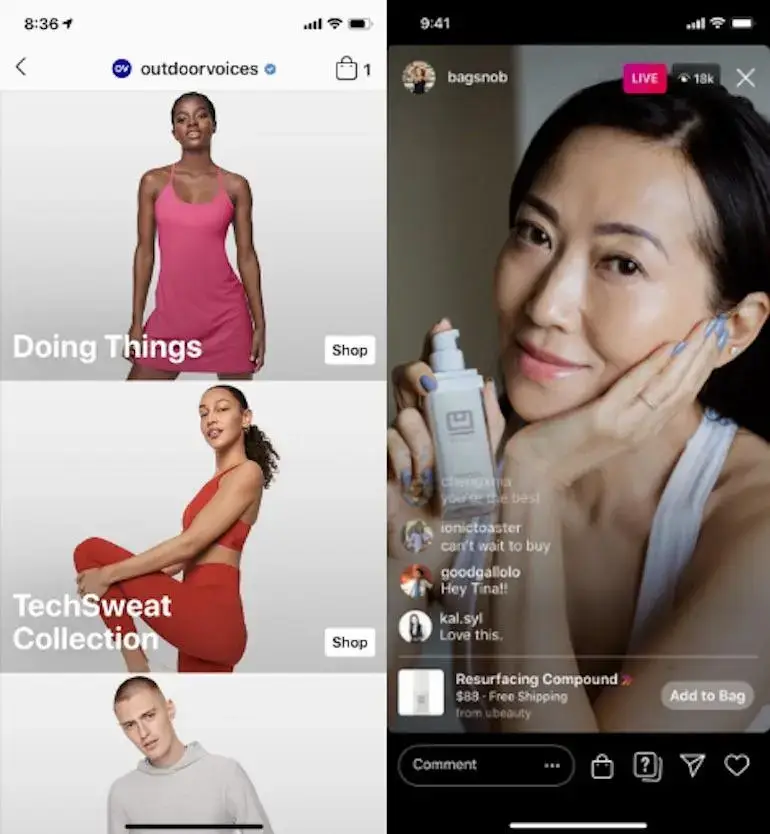 5. AI and AR Will Improve Online Shopping Experience
How much do you spend online? Are you leveraging Artificial Intelligence (AI) and Augmented Reality (AR) to improve your sales online?
According to Juniper Research, online sellers are expected to spend $7.3 billion on AI by 2022. At the end of the day, AR technologies will be used by 120,000 stores to enrich customers' buying experiences.
AI will be beneficial to consumers, in particular. Because it can offer personalized guidance and recommendations while they're online. Thus, giving the customers the same experience they usually get in-store.
Artificial Intelligence can use the shoppers' past purchase history to recommend products they're most interested in and more likely to purchase. For example, web hosting providers such as Bluehost, DreamHost, and even WPX Hosting track visitors on their websites and use their browsing data to retarget them.
On the other hand, Augmented Reality (AR) will enable customers to inspect products before they checkout successfully. The customer can see and feel the product they intend to buy — purchase completing their purchase.
As you implement AI and AR in your online sales strategy, you'll increase your conversions dramatically and decrease the return rate.
More so, with advancement in customer service tools such as predictive dialer, phone calls can also be used to convince customers to complete their purchase while they're still on the website.
6. The Emergence of New Payment Options
As an online seller, you need to embrace new payment gateways. Currently, most eCommerce brands accept wallets — such as Apple Pay, PayPal, Google Pay, and Samsung), in addition to the typical debits and credit cards.
In 2020, we've seen a surge in Bitcoin payments. This eCommerce trend is going to get stronger this year and beyond.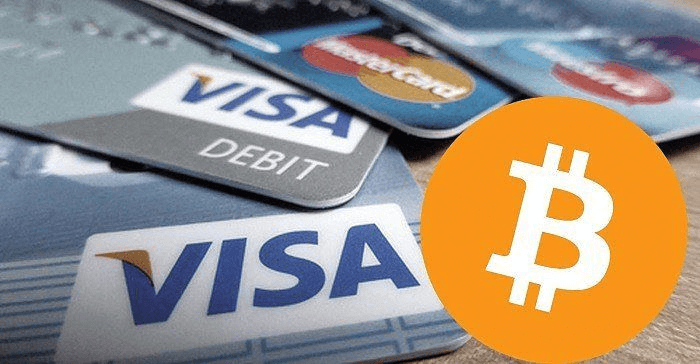 It offers tremendous benefits for online sellers, such as low or zero transaction fees and no reverse transactions.
Smart online stores are already capitalizing on this new payment gateway. For example, Overstock partnered with Coinbase to accept Bitcoin as a payment method from its customers.
This year, be prepared to see many online stores integrating cryptocurrency payment options at scale.
This trend will also provide extra layers and guide online shoppers on how to stay safe online, while using this new payment option.
7. Dynamic Pricing Will Gain More Attention
Did you know that dynamic pricing offers a viable way to attract new customers and stay competitive? "It's a tailored pricing strategy based on individuals' willingness to pay," says Matter Economics.
The right pricing model can significantly increase the demand for a particular product. If you don't price your product correctly, you'll discourage sales and push your customers away.
The right price is mainly the ideal price your customers are willing to pay based on what your product is worth. You also need to consider what price will offer you the maximum possible profit.
As consumer needs continue to change, it's valuable to use dynamic pricing software — such as Prisync or Omnia Retail to determine the best price for your products.
Most of these tools provide a ton of resources and real-time insights into your market, competitors' prices, demand, and the perceived value of your product to help define a benchmark pricing that will make everyone happy.
8. Consumers Are Embracing Environmental Topics
Truly, green consumerism is gaining traction. Brands need to recognize this movement and key in. 50% of digital consumers say that environmental concepts drive what items they spend their money on, and where to buy them.
Creating sustainable practices is an "eCommerce trend" that can help a brand stay afloat and relevant in the consumers' minds.
When developing an online sales strategy, make sure it's environmentally-friendly.
For instance, if you sell products on Amazon FBA (Fulfilment By Amazon), then imbibe the practice of sourcing products from fair-trade vendors, manufacturers, and organizations.
This is a great way to create a greener eCommerce space.
9. Consumers Will Buy More From Independent Businesses
The truth is that consumers' shopping habits have changed.
In a study conducted by Shopify, 57% of consumers are willing to purchase from new brands. They want to take that first step to establish a connection. Isn't that amazing?
From all indications, another eCommerce trend is online shoppers switching to independent and small businesses that were affected by the pandemic. Even medical companies that deal with empty capsules and other related products are recording consistent sales already.
They want to support them. 37% of consumers prefer to shop with independent businesses to support them, than they did during the pre-COVID-19 era.
Most independent brands offer quality customer support. That's why consumers are making this shift. There's also a growing interest in unique products and hand-crafted items.
For example, over 2.2 million Etsy sellers saw an increase in daily sales during the pandemic, especially as some of them pivoted towards homemade face masks.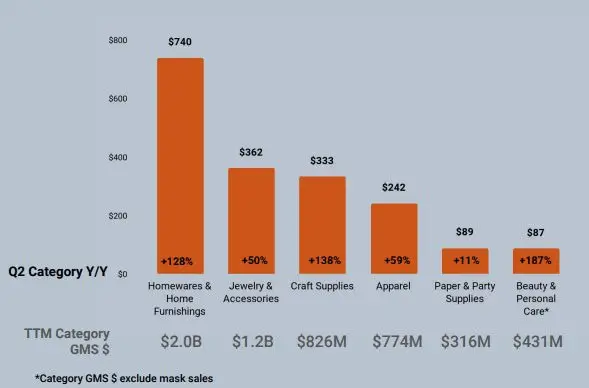 10. Personalization is the Future
Personalized online experiences drive sales. That's exactly what 50% of shoppers want to see when they visit any online store.
If you want to create the best customer experience, you can't afford to treat your audience like everyone else. They deserve to be recognized and appreciated.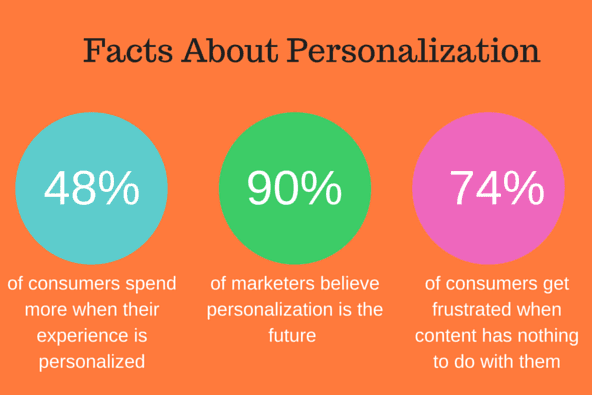 Online shoppers will likely switch to another store if they get poor product recommendations. Remember that recommendations are driven by the consumer's purchase history or browsing behavior.
You need to take personalization more seriously.
From the eCommerce emails you send out to your customers to the online campaigns and information you share with a consumer group to your interactive infographic and video content (use a video maker like Promo.com to speed up the process), make them relevant and personalized to your customers.
11. Visual Commerce is Dominating
The human brain processes visual information 60,000X faster than text. That's why the future of eCommerce is visual marketing.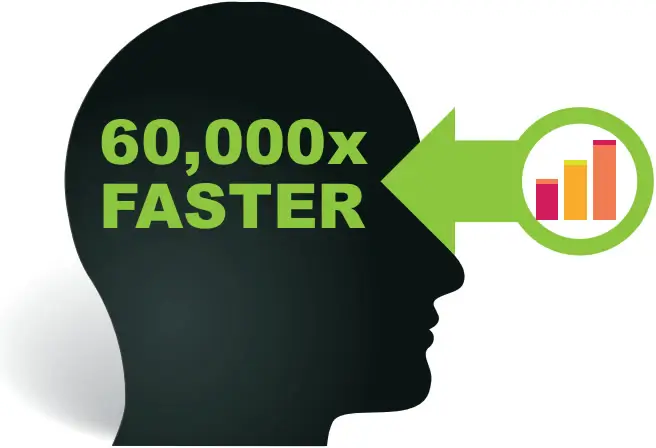 Selling products online comes with a ton of challenges. With online sales, there's no physical interaction with the consumer. That's why it's tough — unless you use visual commerce to engage your buyers.
Visual commerce is the next generation of typical static visuals. Companies that sell mattresses, now utilizes interactive elements in their creatives to engage with buyers a lot better.
Good sleep is critical, hence, online sellers in this industry should get creative with visual commerce, especially when running ads.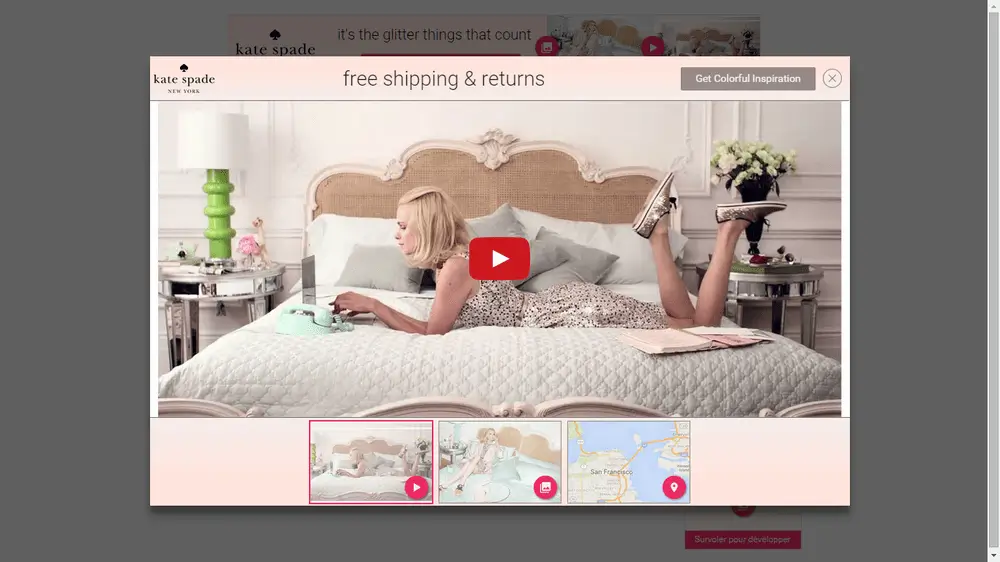 Savvy online sellers no longer use static product photos, they usually incorporate other types of visual elements — such as interactive content, consumer-generated media, engaging videos, and augmented reality.
If you're looking to boost your online sales, it's high time you tap into this visual eCommerce trend. Here's why: 
75% of online users in the US search for visual content before purchasing a product online. So you have the chance to make more sales from your marketing efforts if you tap into visual commerce.
12. Creative Advertising Strategies Will Grow
There's a growing trend in the use of 3D and CGI in advertising. It all started in 2020, particularly in the beauty industry.
Fran Boyd, art director at Shopify Plus agency Underwaterpistol, believes this trend will continue in the new year.
Needless to say, these creative means of advertising products and services online prove to be more cost-effective than traditional advertising strategies.
When you capitalize on CGI animations, you create an avenue to be able to edit and improve the final result in multiple ways.
Now that COVID-19 restrictions are causing teams and crews to work remotely, CGI projects have become the go-to option for modern-day advertising. They're also smoother to organize.
Another great example of creative advertising in eCommerce is how Ciaté London used an outside-the-box strategy to promote their new makeup range.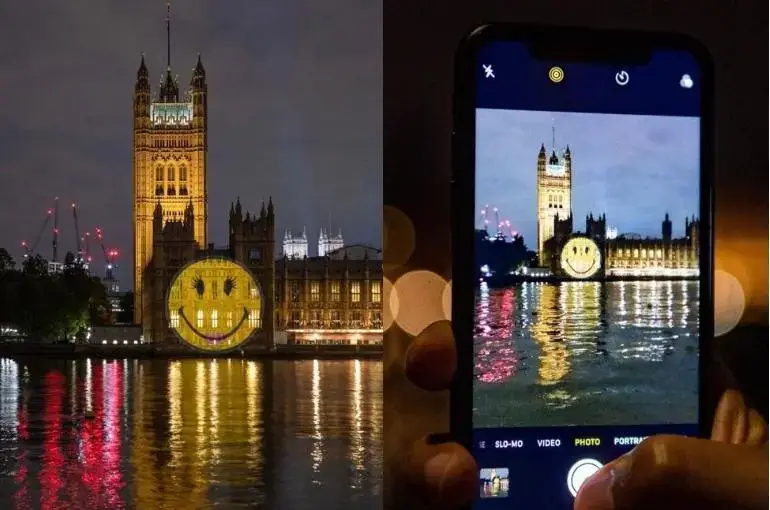 As you can, the promotion was simple. The team projected a large smiley face onto the Houses of Parliament in London and the Brooklyn Bridge in New York." This happened on World Emoji Day!
It gave people the chance to smile at such a tricky time. Excitedly, consumers loved the approach and the organization saw significant results from this campaign.
13. Online Purchases Will Include B2B Products
2020 was a record year for disruption. Several companies emerged to help curtail the pandemic with hyper-focused products and services.
Many businesses evolved in their digital transformation efforts amid global changes. Zoom became one of the best webinar software to host online meetings — since employees couldn't meet at the office.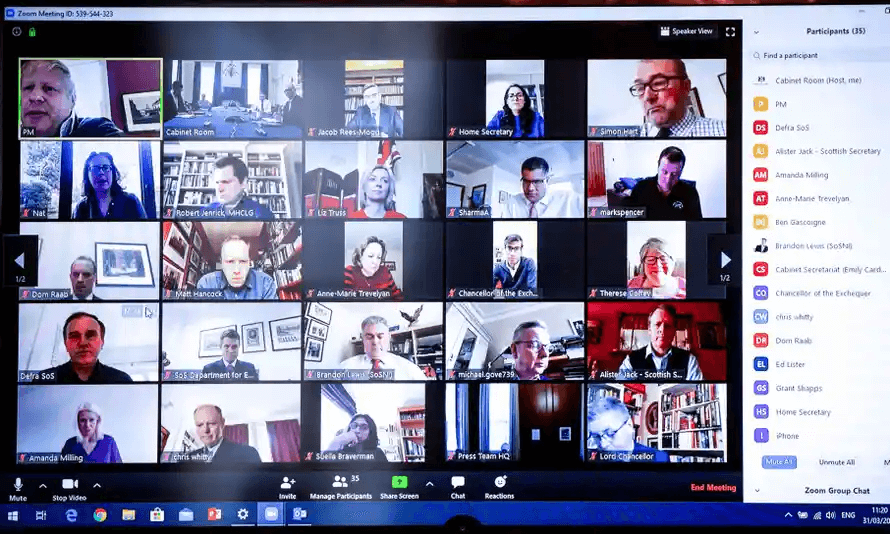 Consumers had fewer or no alternative options for buying the products they needed. They turned to online stores to find all of the products they needed.
While food, fashion, gadgets, and other essential items were prominently purchased online, they weren't the only items people needed.
Consumers started placing orders for furniture, vehicle parts, and even luxury items used by business executives. .
These changes in consumer preferences and buying habits may gradually slow down now that people have resumed their normal routine, but the trend will continue to grow.
B2B eCommerce brands are expected to shift their marketing strategies — because customers are not only buying items they need for themselves but what their teams and families need in their home office (for example).
They can leverage B2B portals and tools such as Hotjar to better understand which sections of their website are being clicked.
As an online seller, make sure your products can be purchased online. There's no excuse.
14. Self-Service Platforms Will Gain Greater Popularity
Self-service platforms have become part of our daily lives. It all started in 2020 when small businesses and solopreneurs tapped into digital opportunities to reach their target audiences. Self-service portals are truly the way to go!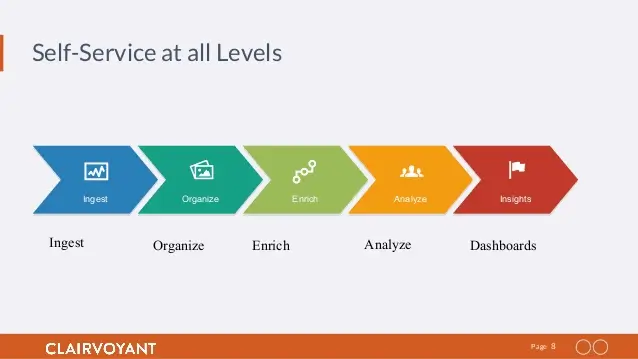 This year, platforms that deploy and allow merchants to sell products online conveniently, without having to write codes or hire expensive developers will thrive.
So, how can you take advantage of this eCommerce trend?
You can integrate your online store with platforms that can help you sell your products with all of the essential tools you need.
Platforms such as Kajabi, Kartra, and Shopify can help you set up product pages, create funnels, and accept payments from international customers.
You can also use sales enablement tools to power your sales processes when selling to a global audience.
15. Influencers Will Become Brand Partners
Smart eCommerce businesses are leveraging influencers on Instagram, Twitter, Facebook, and even LinkedIn to promote their products.
And the influencer marketing industry is huge, it's valued at $9.7 billion in 2020.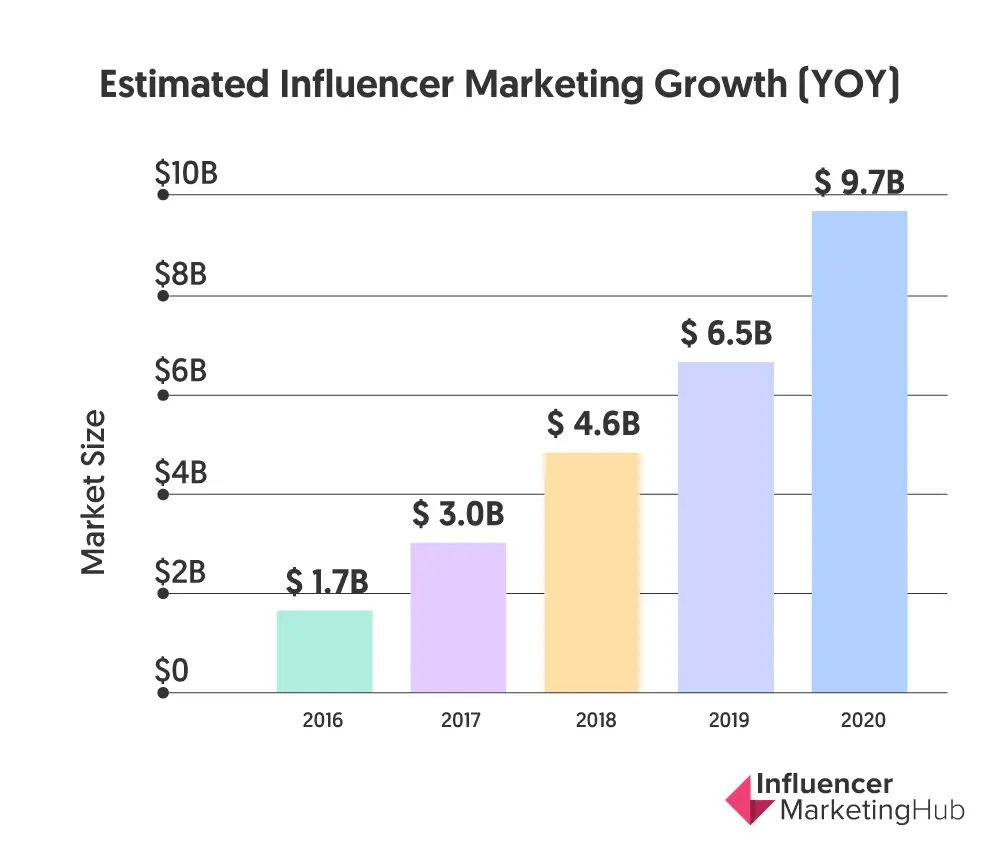 If your brand doesn't like to create content (which is key to generating brand awareness and driving sales), you can tap into the huge fan base of your favorite influencers and celebrities.
In 2021, many established brands and small businesses will resort to influencers as content creators. They'll also promote the products on their social accounts.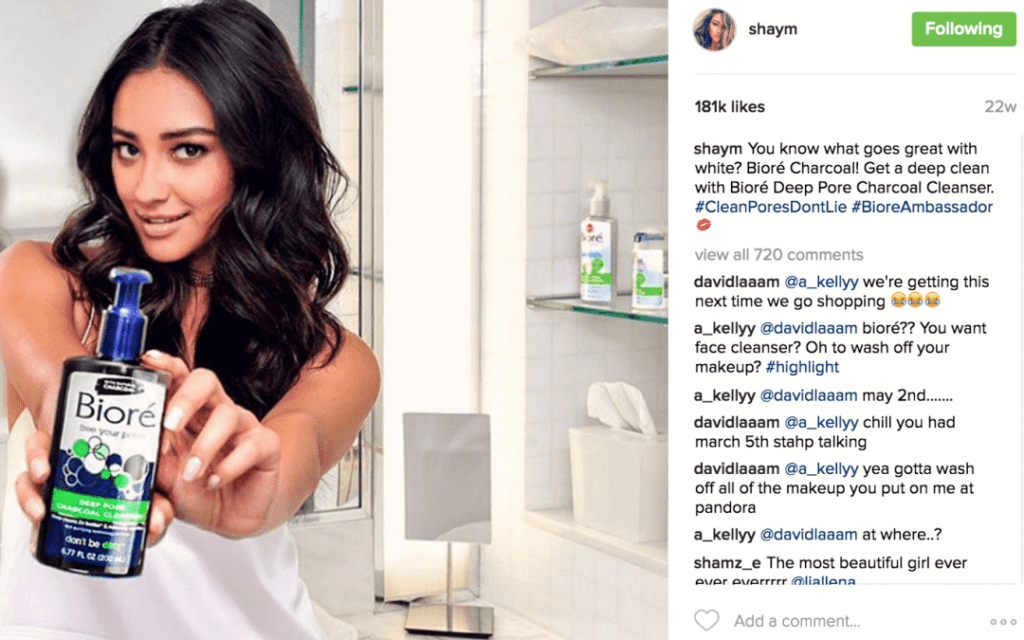 This form of digital advertising can be easily tracked since the influencer can create high-converting landing pages where interested fans can visit to learn more about the offer. This process will be quick, since they can create responsive landing pages with free landing page builders as quickly as possible.
Ecommerce brands can also take advantage of the new features that most social media platforms provide. The algorithm tends to reward businesses that utilize these new features.
For example, Instagram Reels often generate more organic reach than regular posts or stories. So whenever a new feature is announced, get on board and experiment.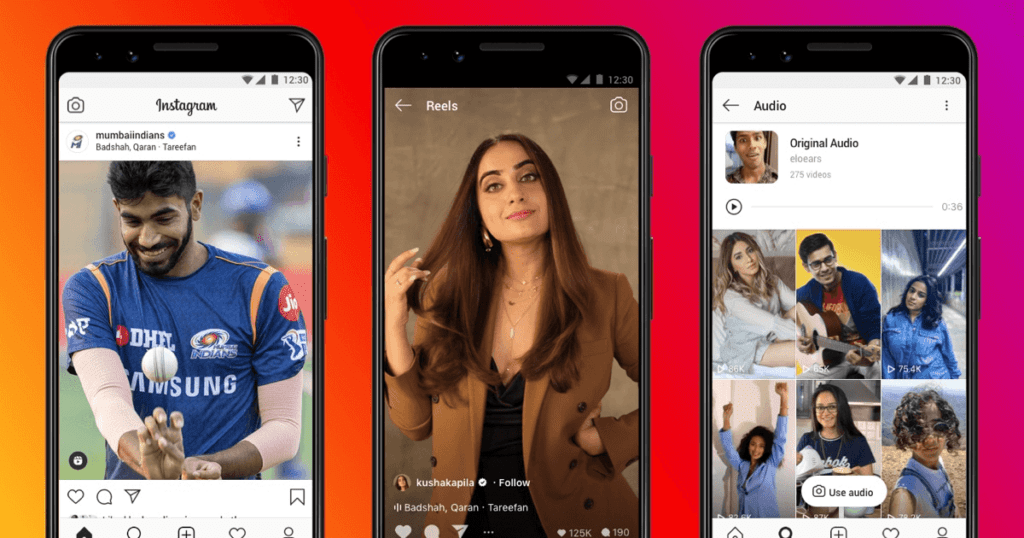 Conclusion
With the evolving technology and changes in consumer shopping habits, you need to stay abreast of these eCommerce trends in 2021. 
Keep in mind that no trend is superior to the other. Regardless of the eCommerce trends you decide to adopt, make sure your focus is on improving the customers' shopping experiences when they visit your online store. 
You should only implement new trends when you're looking to establish stronger relationships with your customers. While it's important to make profits, it should be your key driver.