Amazon Prime Day 2023 runs from July 12 to 13 for 48 hours.
Prime Day is a great opportunity for Amazon sellers to take advantage of the influx of Prime members on the Amazon platform.
Sellers can gain a huge boost in sales and revenue because of the big increase in consumers searching for lightning deals and discounted items.
The lead time for getting more stock manufactured, shipped, and stocked in the FBA warehouses can sometimes take up to 3 months, so now is the time to start getting ready.
This post will cover exactly how to prepare for Prime Day 2023.
Step 1 – Offer Different Prime Day Discounts
Some sellers decide to ignore Prime Day and rely solely on the increase in customers on the platform to experience a boost in sales.
I wouldn't recommend doing this!
The idea of Prime Day is that Amazon Prime Members gain access to the sales event, and can expect to find discounted items.
Consumers are actively searching for deals, and when you don't appear to be offering any, you're likely to be bypassed and your competitors will get the sale.
Offering a different range of discounts is a great way to entice customers to purchase your products.
Here are 4 different ways to do this:
Prime Day Deals
If you are planning on offering Prime Day Deals, then you should submit your offers to Amazon before April 28, 2023.

Prime Day Deals are an investment and will not suit every budget.
They come with a rather large fee, but it's usually worthwhile as your product will gain much more visibility during the sales event, and sellers will see a healthy ROI.
If you're a new seller and you don't have access to a large marketing budget, then Prime Day Deals won't be worth your while, and you should look to offering Prime Exclusive Discounts instead…
Prime Exclusive Discounts
Prime Exclusive Discounts are discounts that you can offer to Amazon Prime members only.
This is a great way to incentivize customers with an existing Amazon Prime subscription and make them feel like they are getting value from their membership.
These discounts don't come with the same hefty fee as Prime Day Deals, but they might not be as effective depending on your product category and target audience.
If you decide to go down this route then you need to submit your offers to Amazon before May 5th, 2023.
Run Promotions
You can also run promotional campaigns during Amazon Prime Day 2023.
These promotions could be in the form of a free gift or bonus for customers who purchase your product, or you could offer free shipping to incentivize customers to purchase from you.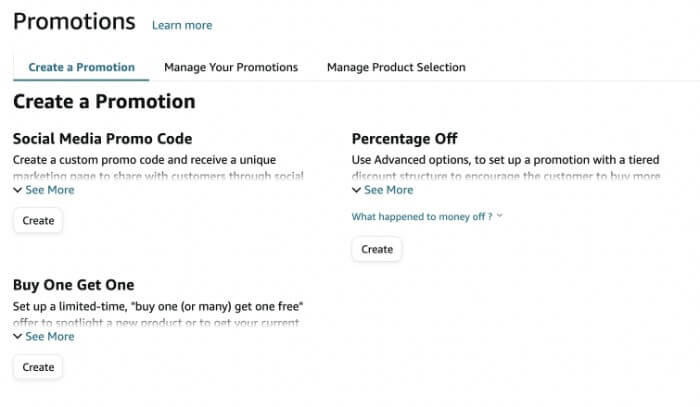 These types of promotions are great because they don't require as much lead time, and they give customers an added incentive to choose your product over others.
Step 2 – Optimize Your Product Listing
A highly optimized Amazon product listing is your best chance of increasing your conversion rate over the Prime Day period.
It's important to do this now instead of a few days before Prime Day because you want to gain as much traction with your ranking and Best Seller Rating.
Here are the best 3 ways to optimize your product listing in preparation:
Check your Product listing Keywords
Improve product images
Increase your reviews
Optimizing Product Listing Keywords
Optimizing your product listing so that it is ranking for the most relevant, and highest converting keywords for your product search terms is vital to increasing your conversion rate, and organic ranking on Amazon.
The best way to check that your listing is properly optimized for the most relevant keywords is to audit the following sections of your listings:
Product Title
Product bullet points
Product Description
How To Audit Your Listings For Keywords
The best and most thorough way to audit your product listing for Keywords is to re-perform keyword research for your product's root keyword.
Root keyword – is the shortest, most obvious search term for your product.
Then double-check that your listing includes all of the other longtail search terms for your product and make sure that they are properly placed within your listing.
This product launch checklist dives deep into how to properly optimize your product listing to increase rankings and conversion rates.
Optimize Product Images
There are two points of focus with your product images:
The main image
secondary images
The main image helps to win the click, and the secondary images convert customers into buyers.
So make sure your images are effective in their roles.
Your main product image should have:
Pure white background
No badges or text
Product without packaging
Images should be square
All extra white space cropped out
As high-quality as possible
Use ALL the space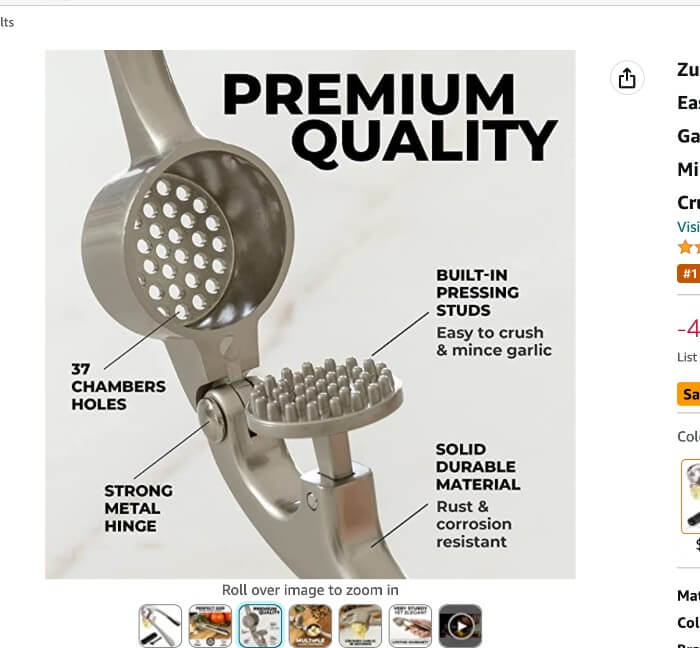 Your secondary images should:
Have any color background (lifestyle images showing the product in use at home, or wherever the product belongs)
Images should be square
Be as high quality as possible
Use text overlays to communicate the benefits
Use all 9 product image slots
Show benefits
Reiterate bullet points
Showcase the product dimensions
Increase Your Product Reviews
The more reviews you have, the more likely customers will be to trust your product and make a purchase.
Gaining positive reviews is also a ranking factor for the A9 Algorithm that Amazon uses to select which products earn the highest rankings in the search terms.
There are several ways to do this:
Create product inserts that your suppliers add to your product packaging.
Send follow-up emails to offer support and ask for any feedback.
Offering exclusive promotions/discounts in exchange for reviews.
Reaching out directly via social media platforms for reviews.
[Disclaimer]
It would be a breach of Amazon's terms if you directly ask customers for a positive review, you are allowed to follow up to make sure that customers are happy with their purchase and to offer support should they need it.
By offering this level of service, customers will feel much more obligated to want to leave positive feedback in the form of a review, but a review cannot be incentivized or specifically asked for.
Step 3 – Increase Inventory
Running out of inventory can cause your organic ranking to plummet whilst you're waiting for your stock to replenish.
Your search ranking should be maintained at all costs, so increasing the level of inventory in storage over the Amazon Prime Day 2023 sales event to account for the boost in sales is vital.
How Do You Know How Much More Stock To Buy?
Amazon Sellers (myself included) have experienced Prime Day sales reaching up to 3 times higher than normal sales, in some cases even more.
So as a rule of thumb, figure out your average daily sales per product, times it by three, and then double it (because Prime Day is a 2-day event).
How To Increase Storage Capacity Limits
For new sellers, or for sellers with a poor Inventory Performance Index (IPI) increasing your FBA storage capacity isn't possible.
If you hold inventory for too long or have a low 'sell-through rate', then your IPI score may be too low for Amazon to want to increase the capacity for you to increase your levels of inventory.
The best way to increase your IPI score is to increase your sell-through rate.
Increasing your sell-through rate will naturally decrease your excess inventory score, by shifting the products that were sat for too long in storage.
Amazon wants your products to spend as little time in their fulfillment center as possible, so increasing your sell-through rate, and decreasing your excess inventory score can help you to earn a higher IPI, resulting in more storage availability.
Step 4 – Offer FBM If You've Reached Your FBA Storage Capacity
If you've maxed out your FBA storage capacity, and don't have enough stock to meet the demand of Prime Day sales, then it makes sense to offer FBM sales.
FBM stands for 'Fulfilled By Merchant' and means you store the products in your home or a local warehouse, and take care of shipping them with your own courier services or Amazon Shipping Services.
Having a backup plan is key when it comes to Prime Day success, especially if you are unable to increase your storage capacity with FBA.
Your FBM inventory will automatically win the buy box and you can fulfill the products yourself.
Step 5 – Run PPC Ads
Running PPC (Pay Per Click) ads is a great way to drive traffic to your products and give them a boost in rankings.
You can create targeted campaigns specifically for Prime Day, with a higher budget than normal.
Your advertising budget should be reflective of the sales you anticipate making during the event, so calculate the extra cost versus potential profit, and then decide how much you want to spend on it.
It's also a great idea to run PPC ads in the months leading up to Prime Day to improve your organic rankings.
Running your PPC ads on Amazon is much more effective when you use a PPC management tool like the Viral Launch Kinetic PPC Tool.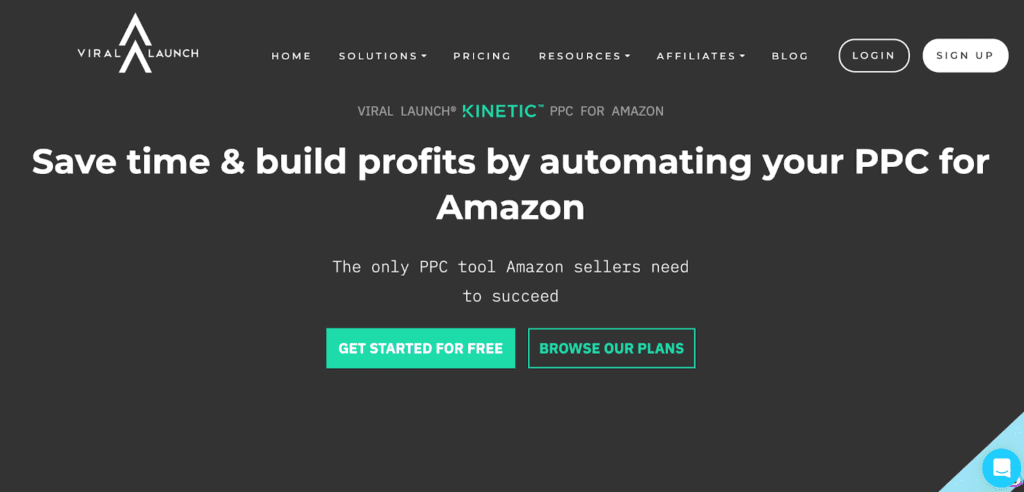 Kinetic PPC provides sellers with more data to easily analyze campaigns and search term information, meaning you can easily maximize profits on ad campaigns.
There is much more automation when you use a PPC tool like Kinetic PPC, rather than running ads on the Seller Central platform.
Once you have sales and conversions coming in from your PPC campaigns, make sure to keep an eye on them and optimize your campaigns.
The way to do this is to check the performance regularly and adjust bids or add/remove keywords as needed depending on which ones are performing the best.
Amazon Prime day 2023 FAQ
When is Amazon Prime Day 2023?
Amazon Prime Day runs from July 12 to 13
What is Amazon Prime Day?
Amazon Prime Day is a global shopping event exclusive to Amazon Prime members, offering amazing deals and discounts on a variety of products.
How can Sellers make the most of Prime Day?
Prepare your inventory and create campaigns to target Amazon shoppers during the event. Make sure you are monitoring your stock levels at all times, and increase your storage capacity if necessary. You should also be running PPC ads to boost the visibility of your products and create a backup plan with FBM sales in case your FBA inventory maxes out. Leverage social media platforms off of the Amazon platform too, to help drive traffic to your listings.
What types of deals can you find on Prime Day?
Prime Day offers a wide range of deals including discounts on electronics, home appliances and furniture, fashion, toys, and more.
What are the most profitable product categories on Amazon Prime Day?
Toys, electronics, home appliances, and fashion are some of the most profitable product categories on Prime Day. Other popular categories include beauty products and pet supplies.
The top 2 most profitable categories on Amazon Prime Day are:
#1: Toys and kids' and babies' items (32%)
#2: Electronics, computers, and office tools (21%)