We know figuring out the cost to sell on Amazon can be overwhelming. It may even be what's been holding you back. This breakdown of common Amazon selling costs will help new sellers get a basic understanding of the main costs you'll incur and some of the other charges you may face. Because when it comes to managing your money, you never can be too informed.
There are countless reasons why people choose to start selling on Amazon. Some just want to supplement their income, while others are looking to become their own boss and build a full-time business. Part of Amazon's incredible appeal is that it gives every seller the opportunity to make money in a highly profitable marketplace. Just look at the graph below to see how far Amazon's yearly sales have come. You can imagine all the possibilities for profit!
While it's free to list products on the Amazon marketplace, all sellers incur fees. Keeping up with Amazon's varying seller fees is crucial for the success of your business. The difference in profit and loss can be very slim, especially when you're just starting out. If you're not making more than you're spending on startup, selling fees and other costs, your business will quickly be in trouble. Try out our free FBA calculator that gives you detailed insights into estimated expenses, fees, and profits.
We encourage you to understand the following Amazon selling plans and seller fees to be a successful, well-informed seller.
The Two Amazon Selling Plans
The first cost to sell on Amazon may come sooner for some. Amazon offers two types of account plans for third-party sellers: Individual and Professional.
Available for a $39.99 monthly subscription fee, the Professional selling plan is designed for those who plan on selling more than 40 items per month.
The Individual plan has no monthly fee and is intended for people planning on selling fewer than 40 items per month. Keep in mind that this isn't the number of listings, but the number of actual products sold. This free plan requires very little setup, and all fees will be taken out of your final payout once your product sells.
On the other hand, inventory management, bulk uploads and gift wrap options aren't offered to Individual sellers. Both selling plans allow you to list products in more than 20 different product categories, with another 10 categories available only to Professional sellers who apply for and meet the requirements for them.
Choose the selling plan that's best for you and your selling aspirations. Established eCommerce sellers with other online storefronts and driven individuals looking to start a venture that pulls in significant income are ideally suited for Professional selling plans. But if you're just looking to get your feet wet, you can always set up a free Individual account and switch to a Professional account later.
The Main Amazon Selling Fees
Amazon selling fees will vary based upon the seller program you sign up for, the size and weight of your product, and the time of year. Because the cost to sell on Amazon is dependent upon your unique situation, this is often a source of confusion for new sellers.
That being said, there are 5 main types of fees for third-party sellers who self-fulfill orders that you need to know about:
Monthly subscription fee

Per-item fees

Shipping fees

Referral fees

Variable closing fees
Individual sellers are held responsible for per-item fees as well as referral fees and any applicable variable closing fees. Pro merchant sellers will incur referral fees and variable closing fees when applicable.
Monthly Subscription Fees
As we previously mentioned, monthly subscription fees only apply to Professional selling accounts. Warranting any special circumstance, you will first be charged during the registration process.
Per-Item Fees
Similarly, only Individual sellers will be charged a $0.99 per-item item fee for each product sold.
Shipping Fees
All items sold by Individuals will face shipping and handling fees. When you ship an order, you'll receive a standardized shipping credit from Amazon. Shipping credits for Individual sellers will vary depending on the product category and the shipping method selected by the buyer.
Keep in mind you must ship the order even if the shipping credit received is less than your total shipping cost. You may need to adjust your shipping and/or product price to offset the difference.
Only media products sold by professionals will incur shipping costs and use the same fixed rates. Media products, commonly called BMVD, include the following:
Books

DVDs

Music

Software

Computer/Video Games

Video

Video Game Consoles
Understanding shipping and handling fees will help make sure you don't spend most (or even all of) your profit simply getting the product to the buyer.
Referral Fees
Another main cost to sell on Amazon is a referral fee, which all sellers must pay for each item sold. Some categories are set up with a per-item minimum referral fee, so you'll either pay the referral fee or the per-item minimum fee, whichever one is greater. Take a look at Amazon's fee schedule here.
Most categories have a 15% referral fee, but it can go as low as 6% (personal computers) to a high of 45% (Amazon device accessories). Minimum referral fees are either $1 or $2, with jewelry and watch categories having the higher cost.
The referral fee for media products is based upon the item price and doesn't include shipping and handling. All other referral fees are calculated using the total price charged to the customer with shipping and handling included.
Make sure to research your referral fees as this could impact which category you choose to sell in!
[perfectpullquote align="right" bordertop="false" cite="" link="" color="" class="" size=""]How much money do you really need to sell on Amazon?
Check out this video for a closer inspection with more detailed cost examples. Don't forget to like, comment or subscribe:
[youtube https://www.youtube.com/watch?v=g08PPHAJMso&w=560&h=315][/perfectpullquote]
Variable Closing Fees
Both Individual and Pro sellers have to pay a variable closing fee for each media/BMVD item sold. A flat rate of $1.80 will be added on top of your referral fee.
For more information on fees and to see specific examples, check out our other post on Amazon seller fees.  
Main FBA Fees
For third-party sellers who don't self fulfill orders, the cost to sell on Amazon will also include FBA fees. Being a part of the Fulfillment by Amazon program means all of your orders will be picked, packed and shipped by Amazon instead of by you or your business. They'll also provide basic customer service for your products.
FBA fees are paid in addition to all account, referral and closing fees that you meet the criteria for.
There are 2 primary types of FBA fees:
Fulfillment Fees:

Charged per unit and include picking and packing your orders along with shipping and handling, basic customer service and return processing unless your product is in a category with free returns

Monthly Storage:

Priced per cubic foot and is the cost of storing units in Amazon's fulfillment centers
Order fulfillment fees are based upon the overall size and weight of your product, which is separated into 2 tiers: standard and oversize. This includes all inner and outer packaging materials like shoe boxes, blister packs and other types of retail packaging.
Monthly storage fees will depend on the product size and calendar month. You'll pay based upon your daily average volume. Note that prices go up significantly around the holidays, October thru December. See the chart below for a full breakdown. You can find specific FBA fee examples here.
It's important to take these standard FBA costs into consideration as they may impact your business plan.
There are many benefits of FBA, including Prime eligibility and being eligible for Free Super Saver Shipping on orders over $25. Both will lead to better product placement on Amazon. So while there are extra costs involved with FBA, for many sellers, the increased product visibility and less hands-on inventory management make it worthwhile. Ultimately, this is up to you.
You can, however, use Viral Launch's free FBA Calculator to estimate your standard FBA fees and help ensure you won't be operating at a loss. Also make sure to check out the U.S. FBA inventory storage fees and policy changes instituted in 2018.
Other FBA Fees
You may face additional FBA fees on top of the 2 primary fees. Some are optional and others only apply to certain sellers and situations. They include:
Inventory Removal: Charged per item removed if you pull inventory or remove unsold stock

Return Processing: Charged to products with free customer returns and will be the same amount as fulfillment fees

Repackaging: Charged to repackage eligible items following a return in order for resale

Labeling Service: Charged per item when you have Amazon apply barcodes to your products for you

Long Term Storage: Charged if inventory sits unsold for 6 months to 1 year

FBA Prep Service: Charged per unit to items you have Amazon package and prep for fulfillment

Unplanned Prep Service: Charged if a product isn't packaged or prepared for storage to Amazon's standards

Multi-Channel Fulfillment: Charged when you have Amazon fill orders for any products you sell on other eCommerce websites

Inventory Placement: Charged when you send all of your inventory to one fulfillment center and Amazon distributes it to other fulfillment centers for you
These aren't all of the additional FBA fees you could incur. Be aware there may be extra costs involved. Pay attention to your monthly invoice to see what you're being charged for! You can typically rectify the situation to avoid being charged in the future.
Other Costs to Consider
While fees will be a considerable part of your total costs, don't forget there are initial startup and other optional charges to consider, especially for private label sellers, that can help you get ahead of the game.
Product Research
When it comes down to it, your main cost to sell on Amazon depends upon the product you choose as fulfillment and shipping fees will vary from there. You need to make smart product choices, but with so many items out there, how are you supposed to choose? And how do you even know if it'll be profitable?
Sure, you can search manually, but automated product finders will streamline and simplify the process. The Viral Launch Product Discovery tool can help you quickly find high-potential products that meet your unique wants and needs. After inputting criteria like your desired monthly sales, selling price, review count, and monthly revenue, it provides you with a comprehensive list of products, keywords, brands and categories that match your search parameters.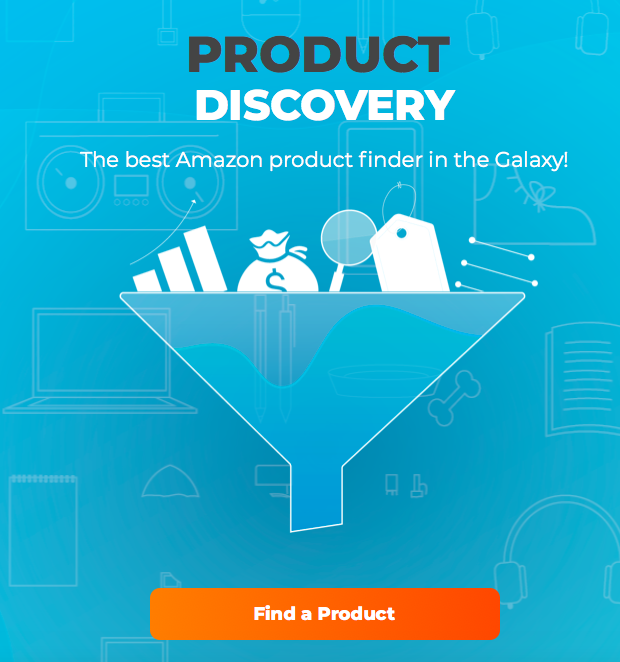 Sourcing and Manufacturing
When ordering samples, keep in mind that you'll likely be paying a much higher price for manufacturing and air shipment. This can usually be negotiated into the cost of the initial order, but it's an additional expense to be prepared for. Samples typically cost $100-200 with shipping, but this will depend on the size, weight, and type of product.
Once you have your first product figured out, you need to place a larger order. During this phase, you'll also want to determine packaging options from the supplier and obtain a UPC for the product to get an FNSKU from Amazon. You can purchase a new barcode from GS1 as a GS1 Barcode can typically be linked to an FNSKU.
Listing Optimization
Since shoppers can't see your product in person like they would at a store, your listing copy and photos need to convey all pertinent information about your product. A great listing gives you a competitive edge and helps persuade a shopper into purchasing.
At its core Amazon is a search engine, and you need to optimize written content to work within this search engine. Relevant, high-volume keywords bring shoppers to your listing. Using a Keyword Research tool helps you find valuable keywords with high search volumes or opportunity, which will increase the ranking of your listing and allow it to be seen by more shoppers.
Putting your listing copy and photos in the hands of experts like those at Viral Launch not only minimizes the work for you, it ensures your listing will be optimized in a way that maximizes your ranking and purchasing potential.  
Marketing and Giveaways
Amazon is a crowded marketplace that's all-too easy to get lost in. When shoppers visit your category, you want to be the first product they see. Organic sales and keyword ranking are crucial, and marketing and giveaways can help accomplish this.
Giveaways, called Launches at Viral Launch, are targeted giveaways to project your listing to Page 1 for a major keyword, with the goal of increasing your organic sales. We typically recommend running a giveaway for a period of 7-10 days. This period of time is long enough for Amazon to recognize the sales but short enough to limit the number of products being given away.
PPC, short for for Pay Per Click, is another way to drive visibility to your Amazon listing through paying for sponsored ad content. Set a daily budget and bid on a click price. Amazon will post your listing as an ad for targeted keywords. You won't pay anything unless the ad is clicked on by a shopper.
These optional, though very beneficial, costs can help you in the long run and should be taken into consideration as you develop and grow your Amazon business.
Recap
Multiple factors will determine your cost to sell on Amazon. And while there's no set magic number for everyone, there is certainly plenty of helpful advice from experienced sellers out there.
New sellers need to be aware of the following costs:
Purchasing and/or manufacturing products

Packaging, shipping and handling

Selling fees

FBA fees

Other business fees
Although these may not be applicable to all sellers, it's important to know they exist and could come into play in the future.
Amazon seller fees hinge upon your account plan, product, product category and type of fulfillment. Barring any special circumstance, sellers are paid every 2 weeks. Make sure your profit margin can cover your expenses—doing so right from the start will boost your ability to become a successful Amazon seller.
Subscribe to the blog for more advice on how to start your Amazon FBA business!