Sustainability has become a buzzword in business. The goal is to sustain your company long-term without negatively impacting the environment. While some brands have begun promoting environmental protection, consumers have started supporting socially responsible businesses.
But as an Amazon seller, are you one in supporting this key initiative? Start with the Amazon's Climate Pledge Friendly (CPF) program!
This article will help Amazon sellers better understand the CPF program, particularly how to get certified, earn a badge, and promote their products. Read on to discover the benefits of this program for both brands and consumers.
What Is Amazon's Climate Pledge Friendly (CPF) Program?
The CPF program launched by Amazon is a sustainability program that helps brands get their sustainable products certified. It also provides consumers with more sustainable options on the Amazon platform. The ultimate goal is to help preserve the natural world or planet Earth.
But what does climate pledge friendly mean on Amazon? CPF program is in line with the Climate Pledge. This commitment seeks to reach net-zero carbon commissions by 2040, which is ten years ahead of the Paris Agreement. For the uninitiated, this agreement is an international treaty designed to address climate change and promote sustainability.
Examples of Sustainable Products with a CPF Badge:
Many companies have begun supporting sustainability initiatives and producing sustainable products. Some recently enrolled in the CPF program and earned their Amazon badges upon certification. 
Have you wondered what sustainable products were certified? Here are a few examples to give you an idea:
Hu Organic Salty Dark Chocolate Gems: Certified by Fairtrade International and USDA Organic, these snacks contain only four organic ingredients. Enjoy the perfect blend of sweet and salty flavors!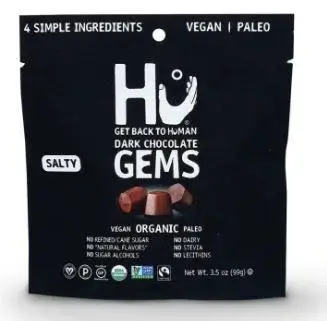 Timberland Men's White Ledge Waterproof Ankle Boot: These waterproof leather boots were certified by the Leather Working Group. Enjoy hiking even on uneven trails and during unpredictable weather with these comfy shoes!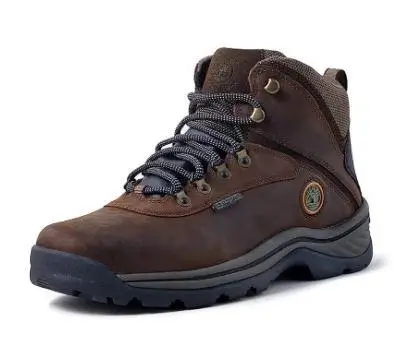 Garden of Life Vegan Vanilla Protein Powder: This powder, certified by Carbonfree Certified and USDA Organic, contains 30 grams of protein. Repair your muscles and speed up their growth with this sustainable product!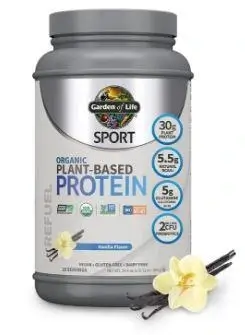 Mrs. Meyer's Kitchen Essentials Cleaning Set: This cleaning set was certified by ECOLOGO due to their plant derivatives. Keep your space spick and span without using harsh chemicals!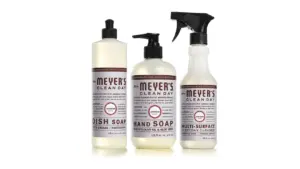 Amazon Aware 100% Organic Cotton 300 Thread Count Sheet Set: Certified by Climate neutral by ClimatePartner, MADE IN GREEN by OKEO-TEX, these sheets are made of 100% organic cotton. Feel the comfy embrace of their soft materials!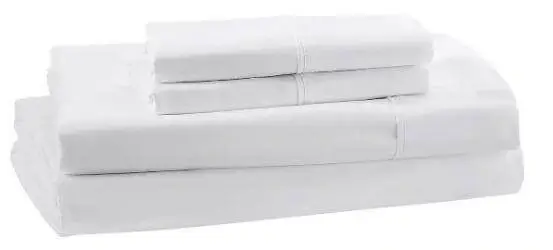 How To Qualify for the CPF Program
Amazon has worked with various sectors, whether government agencies or non-profit organizations, to certify sustainable products. Amazon's climate pledge friendly program allows you to get approved in two ways:
Through Amazon's Compact by Design or Pre-owned Certifications: Your sustainable products must be certified by Amazon's own certifications. The Compact by Design certification identifies goods or items with efficient packaging designs for seamless shipping. Meanwhile, Amazon's pre-owned certification examines, cleans, and repairs second-hand products to extend their lifespan and reduce waste.
Through External certifications: Your sustainable product must be certified by at least one of the third-party agencies. As mentioned, Amazon has partnered with over 40 government and non-government organizations, focusing on sustainability initiatives. On top of these agencies are Fair Trade Certified, The Forest Stewardship Council, and Energy Star Most Efficient.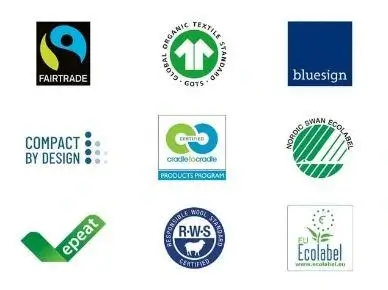 The Benefits of CPF Certification for Brands and Consumers
In a nutshell, Amazon's CPF program aims to help preserve the natural world. This means protecting the environment and saving Mother Earth. Why not? This planet has been drastically impacted by businesses across different industries brought about by the advent of modernization and industrialization.
But on a specific note, Amazon's climate pledge friendly badge assists brands in promoting their sustainable products and helps consumers have more sustainable options. Take note of the following benefits.
Benefits for Brands:
1. Improved Product Visibility
Jonathan Elster, CEO at EcomHalo, has witnessed the increased demand for sustainable products in recent years. "It's better to get your sustainable products certified by third parties and earn your Amazon badge. That way, it's easy for customers to find your sustainable products on the e-commerce platform. Ultimately, such certification will improve your product visibility and even conversion."
2. Positive Brand Perception
In today's business landscape, companies have the social responsibility to save the environment. Big corporations and small and mid-sized enterprises (SMEs) earn a good reputation for implementing sustainable practices. You'll gain positive branding by getting your sustainable products certified through Amazon's CPF program.
3. Increased Sales Potential
Michael Power, CMO at DTF Transfers, believes in the sales potential brought by the CPF program. "Amazon sellers aim to increase their sales and boost their profits. As such, it makes sense to earn the CPF label if you are offering sustainable products. Why? Those with the Amazon sustainability badge have higher conversion rates than those without the label."
4. Enhanced customer engagement
Referral programs can also play a significant role in promoting sustainability. By encouraging existing customers to refer friends and family to your sustainable products, you not only expand your customer base but also foster a community of like-minded individuals who are passionate about eco-friendly choices. This not only drives sales but also deepens the connection between your brand and its environmentally conscious audience.
Benefits for Consumers:
1. The Availability of Sustainable Products
More and more consumers have become environmentally conscious and aware. They now look for sustainable products and support brands with sustainability initiatives. Amazon's climate pledge friendly program has become a game-changer by providing customers sustainable options on its e-commerce platform.
2. Contribution to the Global Sustainability
Morgan Taylor, Co-Founder of Jolly SEO, emphasized the importance of sustainability in business. "Consumers have equal responsibility as brands or businesses in promoting this global initiative. Amazon's CPF program lets customers contribute to this by patronizing environment-friendly brands and buying sustainable products."
How To Certify Your Sustainable Products and Promote Them
At this point, you've learned the importance and benefits of Amazon's climate pledge friendly certification for both brands and consumers. As an Amazon seller, it's time to certify and promote your sustainable products on the e-commerce platform.
But how do you go about doing so? Consider our crucial steps below.
Key Steps for Product Certification
If you're looking to enroll in the CPF program and get your products certified, take the following steps:
1. Review your eligibility and its availability in your country.
2. Identify the third-party or pre-owned certification that suits your products.
3. Go through the certification process and wait for the approval.
4. Once certified, ensure your product's GS1 barcode is in Amazon's database and that of the certification partner.
5. Fill out the application form to get a climate pledge friendly badge on Amazon.
6. After Amazon's approval, check to see if your badge appears on your product listings.
Key Steps for CPF Product Promotion
For Amazon advertising and marketing, here's how to promote your sustainable products:
1. Download the CPF logo.
2. Include the CPF logo into your PPC ads.
3. Follow the space and color protocols. (Note: Consider the guidelines in the next section.)
4. Start publishing ads and promoting your CPF products.
Best Practices for CPF Certification and Product Promotion
But wait, there's more. Below are some best practices to make the most of your CPF certification and product promotion:
Ensure your products meet the CPF requirements and earn a badge.
Don't use the CPF logo in creatives showing uncertified products.
Never use the CPF logo in creatives with generic brand messaging.
Always comply with Amazon Ads policies.
Support Amazon sustainability claims with proper substantiation.
Provide customers with clear, accurate, and transparent information.
Regularly report your products' sustainability performance.
Final Thoughts
There's no denying the impact of Amazon's climate pledge friendly program on business. Not only does it assist brands in promoting sustainable products, but it also helps consumers support sustainability initiatives.
As an Amazon seller, consider enrolling in the CPF program and earning a badge for sustainable products. Follow the crucial steps outlined above and implement the shared best practices.
Ultimately, Amazon seller's certification for the CPF program can go a long way in boosting product visibility, brand reputation, and sales conversions!