Whether perusing Amazon pages as a customer or scouring competitor pages, you've almost certainly come across Amazon badges on products. Perhaps it's even led you to click on a product to learn more, as it signals quality, popularity, or another quality that influences which product you purchase and which never makes it to your cart.
But what exactly are these badges? And how can sellers get Amazon to stamp their products with these eye-catching badges? Let's dive in.
What Are Amazon Seller Badges?
Amazon seller badges are visual indicators that highlight specific attributes and achievements of a seller. These badges are prominently displayed on a seller's product listings, storefront, and profile page. Perhaps most importantly, they're displayed on Amazon search results pages and help a product stand out amongst the crowd.
These badges serve as virtual accolades, providing valuable insights to buyers about the seller's credibility and performance. Amazon employs a variety of badges to distinguish sellers based on factors such as Amazon performance metrics, customer service, and adherence to specific programs.
Different Types of Amazon Seller Badges
With nearly 200 million Amazon Prime members, Amazon knows its consumers come from various backgrounds that impact their purchase decisions. The Amazon badges quickly identify different elements that influence decision-making, improving customer satisfaction and experience to meet their needs in a streamlined fashion. Below, we'll dig in and examine unique seller badges, what they mean, and what Amazon sellers need to know about how to badge out their product catalog.
Amazon's Choice Badge
While the exact formula for who gets the Amazon's Choice badge remains secret, we know a few factors determining which products receive this honor.
Amazon debuted the badge in 2015 and hasn't publicly spoken much about what goes into the distinction. Amazon states, "Amazon's Choice considers what customers tell us matters most to them, including ratings, price, popularity, product availability, and fast delivery."

Reportedly created to help customers shop via the Amazon Echo, Amazon's Choice emphasizes the product that best matches the search terms via Amazon's A9 algorithm for search and meets acceptable levels of sales performance that reflects customer satisfaction.
As a result, sellers hoping to boast Amazon's Choice will want to prioritize a product listing optimization, which will include high-volume and highly relevant keywords in your title, bullet points, product description, and backend search terms to index for a wide assortment of potential searches customers might make to find your product. Additionally, sellers will want to keep their review ratings at a 4-star level or better, keep products in stock, and be enrolled in Prime two-day shipping.
Best Seller Badge
The Amazon Best Seller emblem indicates a product consistently performing as a top-selling item. It showcases the popularity and demand for an item, giving customers the assumption it performs well for a reason.
For sellers interested in how to get the Amazon Best Seller badge, it can be earned by having a product rank in the top 100 best sellers in any category and subcategory. In addition to maintaining a high level of sales, sellers can parlay the continued cascade of sales that earn the best seller badge with positive reviews and feedback to pick up a top rated seller badge to double up on premium badges.
Amazon Prime Badge
Certainly, the most common badge, the Amazon Prime badge, is perhaps the most critical badge that can be displayed for a product. The Prime badge communicates quick shipping and easy customer service that Prime members have come to expect on Amazon. Sometimes referred to as the Fulfilled by Amazon badge, every FBA seller automatically receives this badge, a benefit of the program that makes Amazon appealing to e-commerce entrepreneurs.
Not a part of FBA? You can still earn the Prime badge, but it requires meeting the strict standards of the recently re-opened Seller Fulfilled Prime (SFP) program. Prospective SFP sellers must have a nearly-perfect history regarding fulfilling and shipping orders on time. Check out Amazon's Seller Fulfilled Prime guide and FAQs to learn more.
Small Business Badge
The Amazon Small Business badge signifies that a product comes from a small business, encapsulating the spirit of entrepreneurship, creativity, and community. This badge encourages customers to shop outside the big brands and helps small business owners gain visibility and compete in a competitive marketplace.
Unlike most badges listed, the Small Business badge appears on the Amazon product page but not in search. However, customers can filter their search on the left-hand side to support small businesses in the marketplace.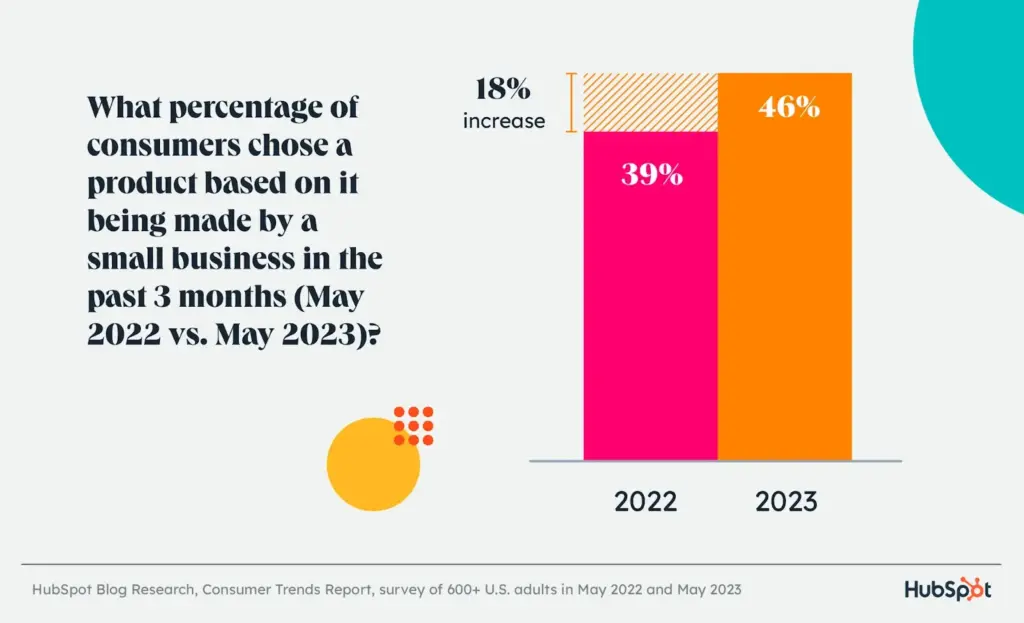 In recent years customers have increasingly stated an affinity to support small businesses. Amazon created the filter to make it easier for customers to shop small, allowing small e-commerce businesses increased visibility and opportunity to capitalize on these customers.
Subscribe & Save Badge
The Amazon Subscribe and Save badge is a recognition bestowed upon products and sellers participating in the Subscribe and Save program. This initiative allows customers to set up recurring deliveries for products they frequently purchase, such as household essentials, personal care items, baby supplies, and more.
Sellers can earn this badge by enrolling in Subscribe & Save within Seller Central and must meet the criteria below.
Enrollment in the Amazon Brand Registry program
An active professional seller account
Inventory stored in an FBA warehouse with at least 3 months of experience as an FBA seller
A fulfillment history with an 85% in-stock rate
Minimum of 4.7 seller feedback rating
Earning the Subscribe and Save badge involves aligning with Amazon's guidelines and offering value to customers. As customers discover the convenience of receiving products they rely on regularly, your products could become their trusted go-to choices.
FSA or HSA Eligible Badge
The FSA and HSA Eligible badge signifies that a product listed on Amazon can be purchased using funds from flexible spending accounts (FSAs) and health savings accounts (HSAs). These accounts are designed to allow individuals to set aside pre-tax dollars to cover eligible medical expenses and wellness products. By offering FSA and HSA-eligible products, sellers provide customers with a simple and cost-effective way to manage their health-related costs.
For sellers looking to thrive in the health and wellness market, understanding and leveraging the FSA and HSA Eligible badge is a strategic move that can foster brand loyalty and drive sales.
Black-Owned Business Badge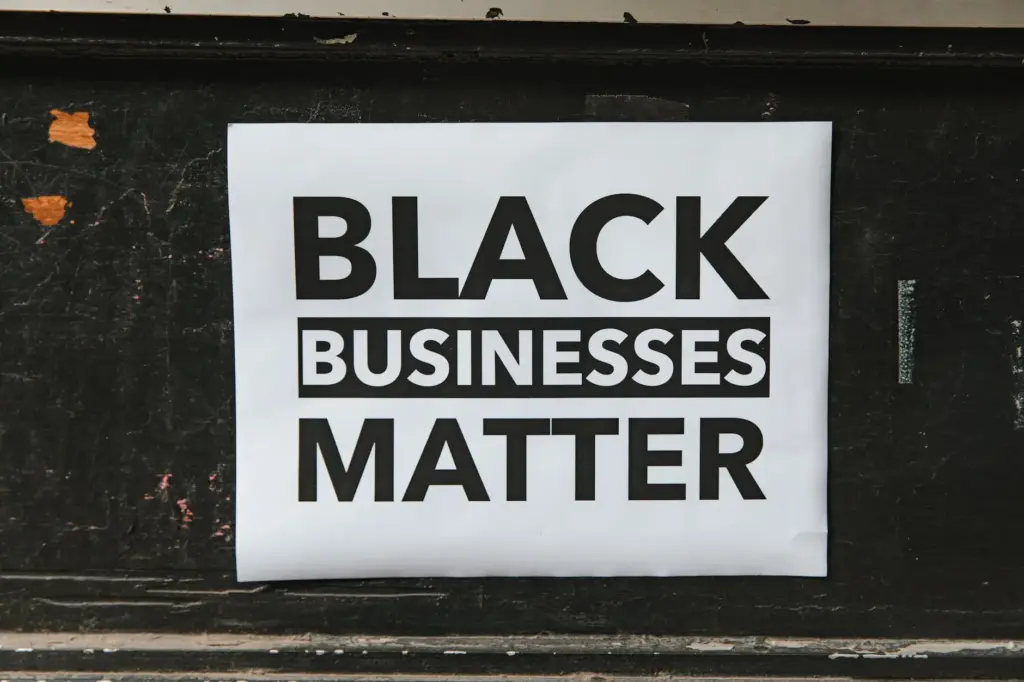 The Black-Owned Business badge serves as a beacon of visibility and representation for businesses owned and operated by individuals of Black heritage. It acknowledges these entrepreneurs' contributions and provides customers with a tangible way to support diverse businesses as part of their purchasing decisions.
Amazon states the eligibility for the black-owned business badge below:
"Businesses eligible for the Black-Owned Business badge must hold a valid minority-owned business registration or certification (for example, from the National Minority Supplier Development Council, U.S. System for Award Management, U.S. Small Business Administration, or SupplierGATEWAY) demonstrating that the business is black-owned, based on the criteria of the certifying body."
Currently, only products sold in the U.S. Amazon marketplace and by sellers based in the U.S. are eligible for this badge.
Limited Time Deal
The Limited Time Deal badge is a digital marker that denotes a time-sensitive promotion on Amazon. It's a powerful tool that creates a sense of urgency among shoppers, encouraging them to quickly secure a discounted product before the deal expires. For sellers, this badge opens doors to increased visibility, accelerated sales, and heightened customer engagement.
After successfully creating a Limited Time Deal and once it goes live for customers, the badge automatically appears for your product. If you experience issues seeing this badge, we highly recommend contacting Seller Central support regarding the issue.
Climate Pledge Friendly
The Climate Pledge Friendly badge recognizes products with at least one certification from an approved external organization that helps customers distinguish more sustainable, eco-friendly products. Amazon lists 52 governmental agencies, non-profits and independent laboratories that earn this badge.
Customers can shop from any of the certifications and view products that solely meet its standards. Like other badges on this list, the Climate Pledge Friendly badge can serve as a powerful tiebreaker for customers deciding between two similar-priced products. According to a poll from The Business of Sustainability, 78% of customers want to buy from environmentally-friendly companies but don't know how to confidently identify them.
The Climate Pledge Friendly badge assists with helping customers with this problem. With a wide-ranging list of certifications available, it's certainly worth examining them to see if your product is missing out on a badge that could sway sales. Once certified, your badge should appear soon after. Additionally, the certification is likely worth mentioning in your bullet points or product description as a selling point that can help close the deal on a potential sale by providing a product that customers can feel good about in every possible way.
General tips to help earn Amazon badges as a seller
From a big-picture perspective, the best tip for sellers looking to badge out their product assortment is to be strategic. Each badge comes from meeting a set of criteria, so consider the targeted aspects when making decisions for your Amazon business. Depending on your product market, certain badges may be unrealistic to achieve or not worthwhile if faced with significant opportunity costs. However, there are a few tasks that can set a seller up for success in achieving a badged-out product.
As a fundamental building block of your Amazon business, your product listing's copy should be optimized for search and sales. Regarding badges, an optimized product listing plays an integral role in determining who gets the Amazon's Choice badge and indirectly factors into many others as it impacts visibility, sales, customer reviews and ratings, and returns, elements that can impact your eligibility for nearly every other badge.
Run promotions

Everybody loves a good deal! Because Amazon knows this as well as anybody, they highlight sales promotions quite regularly in a few different ways.
One way to ensure you receive a badge is to run deals such as giving a percentage off when customers subscribe and save. Not only does this promotion earn a badge, but it also creates a stronger brand-to-consumer relationship as customers are more likely to return for more and continue their subscriptions.
Also, sellers can offer coupons and discounts that result in a Deal of the Day, Lightening Deal, or a Limited-Time Deal badge. These badges all create a sense of urgency to purchase as soon as possible to enjoy savings.
Read the fine print
Awareness and attention to detail can go a long way when it comes to selling on Amazon. Simply by paying attention beyond the basics, sellers can gain an edge by performing due diligence to see if their product meets or can meet standards for badges. For example, the FSA or HSA Eligible badge and Climate Pledge Friendly badge are available for products that may not be as apparent as one would think. But an extra level of attentiveness for those selling products that meet the standards can make their offering much more attractive to customers with badges signifying alternative payment methods or levels of sustainability.
Benefits of Earning Amazon Seller Badges
Overall, accruing Amazon badges help distinguish your product from the rest of the market. Badges work wonders in establishing credibility and trust to boost consumer confidence in a marketplace largely lacking in those departments.
With 59 percent of paid units on Amazon going to third-party sellers in the Amazon marketplace, customers largely buy from businesses with unfamiliar brand names, leveling the playing field when not competing with household names such as Apple, Disney, or Nike. Compiling badges for prominent display tilts the odds in your favor for generating clicks and purchases, constructing an aura of professionalism, quality, and reputation that can funnel shoppers toward your products.
Likewise, the badges help build your brand on and off Amazon. For all the reasons above, the badges signal legitimacy and a positive image that you've met the requirements and put the effort in to earn these indicators.
Conclusion
In conclusion, Amazon seller badges are not just visually appealing icons; they're a powerful tool that shapes buyers' perceptions and influences their purchasing decisions. By highlighting seller achievements and quality indicators, these badges create a more transparent and trustworthy online shopping experience. As a seller, understanding the significance of these badges and working towards earning them can contribute significantly to your success within the Amazon ecosystem.