Without a doubt, Amazon is now the go-to ecommerce platform. With over 40% of ecommerce market share in 2017, Amazon emerged as the clear (and growing) choice for online shoppers.  Because of its popularity among online shoppers, Amazon is a great place for merchants to sell their products. As Amazon's popularity has grown, more and more sellers have jumped onboard to take advantage of this incredible selling opportunity.  But is it too late to start selling on Amazon?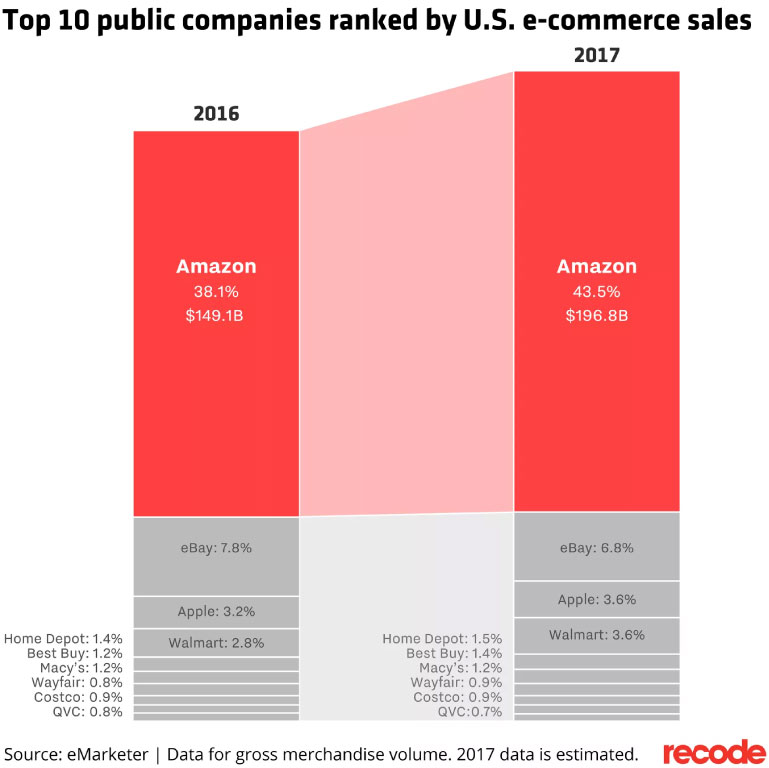 In their 2017 letter to shareholders, Amazon shared, "For the first time in our history, more than half of the units sold on Amazon worldwide were from our third-party sellers, including small and medium-sized businesses (SMBs) … Over 300,000 U.S.-based SMBs started selling on Amazon in 2017."
With so many new sellers listings products, is it too late to take advantage of this income opportunity? Yes, certain markets are becoming overcrowded. And yes, shopper expectations continue to climb.  It might seem like it's too late to start selling on Amazon, but there is still plenty of opportunity.  
How to Find Non-Competitive Products to Sell
In the early days of Amazon, finding a product to sell was easy. You might have taken a sip from your water bottle after a workout, and thought: "I wonder if water bottles are a good product to sell on Amazon?" Upon investigating, you would have found a handful of sub-par listings on Amazon with very little product information.  These would be accompanied by one blurry image taken with an iPhone and only a handful of reviews.
Well, it's 2018 now, and gone are the days of just happening upon a profitable product market after your morning workout. But that doesn't mean these markets are gone or you're too late to start selling on Amazon. They're just harder to find. In order to discover the markets with good sales and low reviews, you either have to spend a lot of time sifting through products on Amazon or use a product finder.  
Product finders, like Product Discovery, make it easy to uncover the best product markets. You can filter the Amazon catalogue to show you only the products, markets, categories, or brands with a certain number of sales or a certain number of reviews. Filters like Average Revenue, Average Price, and Average Monthly Sales allow you to find products that meet your ROI goals.
Not sure where to start? Use one of the Product Discovery presets like Low Barrier to Entry, Quick Wins, or High Margin Markets. These pre-made searches will show you products with low competition and high profit without having to input much information.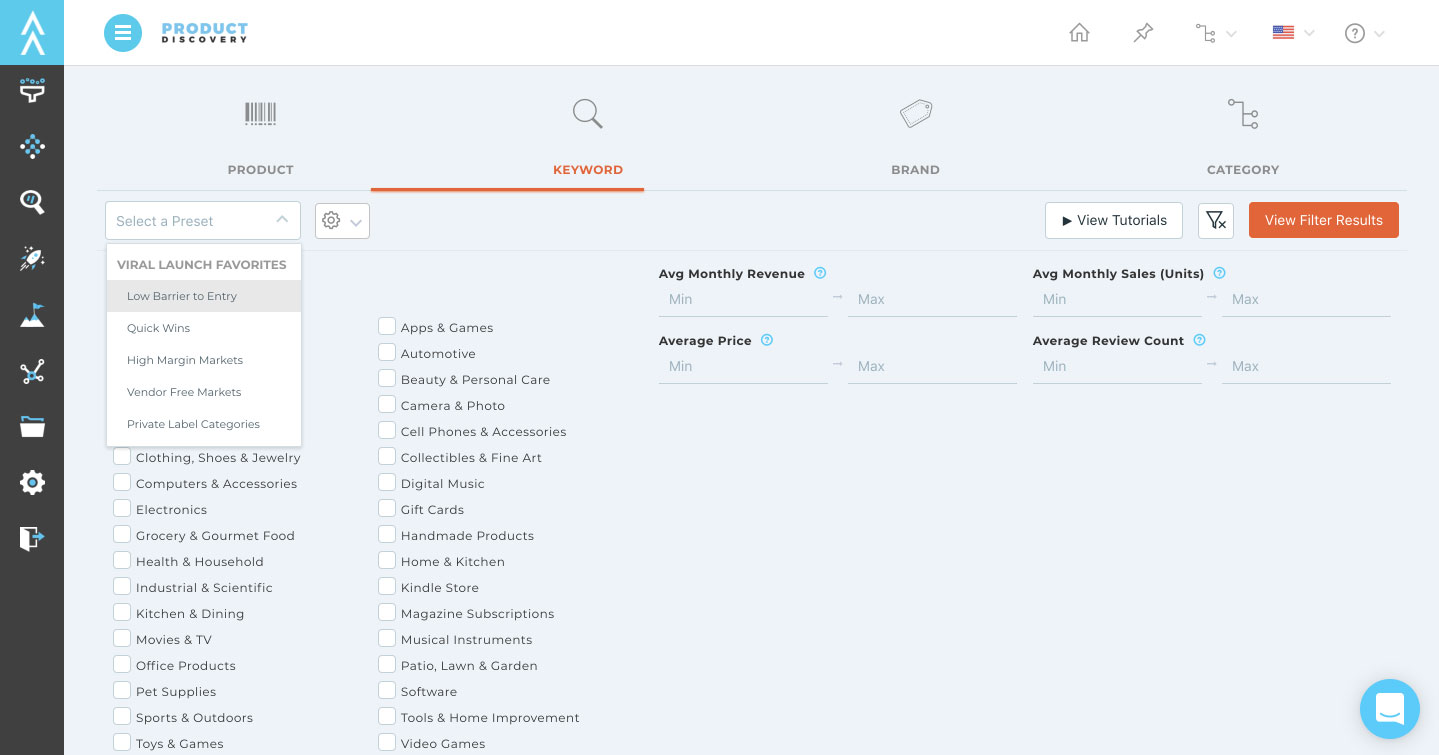 Many new sellers may start out by looking for products that sell for $15 – $30 in markets that have about 1,000 average monthly sales per product and less than 100-300 reviews on average per product. But the best product for you depends a lot on how much you have to invest and your profit goals. Click here to learn more about how to use Product Discovery to quickly find your next great product idea.  
How to Fight the Growing Competition
The best way to combat growing competition on Amazon is to out-market your competitors from the start. From the moment your product arrives in Amazon's warehouses, you need a strong Amazon SEO (search engine optimization) listing that compels shoppers to purchase. You need product photos that clearly display your product and increase their desirability. And finally, you need a strong promotion strategy to gain initial ranking.
If you can market your product effectively, you can earn keyword ranking in search and build up a strong sales history that will be difficult for new sellers to compete with. With good ranking, you will sell more products. And the more products you sell, the more reviews you will likely get. Reviews are a huge advantage for your product over new sellers coming into your market further down the road.
Especially if you're just starting out, spending money on marketing your product may seem frivolous. But, promoting your product is just as important to your success as finding the right product or shipping it to Amazon's warehouses.
If your product doesn't have good Amazon SEO, no one is going to find it and you won't see sales. Which is pretty much the same thing as not shipping it. And if your product photo looks bad on a search result page, you'll see fewer clicks and less traffic. Your marketing budget is not frivolous. It is vital.
Recap
The window of opportunity is still open! It's not too late to start selling on Amazon, though success today does look different than before. You need to carefully and strategically identify product markets that still have low competition. And then you need to execute on a solid marketing strategy in order to curb future competition. That marketing strategy includes an Amazon SEO listing, stunning product photography, and product promotions that can push your listing to page 1 of search results.
For more on how to sell on Amazon, subscribe to our blog, podcast, or YouTube channel.