Believe it or not, the most wonderful time of the year is upon us yet again: the Amazon Black Friday 2022 season!
With Halloween officially behind us, the always-hectic holiday season spearheaded by Black Friday is near. For those selling on Amazon, hopefully, you've already taken time and steps on how to prepare for Black Friday and crush it for the remainder of 2022 and start 2023 off right.
Whether you're on top of your planning or an inexperienced seller unsure of the best Black Friday and Cyber Monday seller tips, we've got you covered with important dates and details to make this holiday season one to remember.
Should Amazon sellers prepare differently for Black Friday?
Unquestionably and without a doubt, yes.
When ranking the biggest shopping days of the year, Black Friday likely comes to your mind first. For decades, Black Friday has established the Friday after Thanksgiving as a day for shopping.
Steep discounts and special one-day-only deals make it a prime choice for shoppers to start or finish their holiday shopping. Every year, news stories about customers lining up at stores hours before they open and the ensuing pandemonium once doors are opened command attention across the United States.
Beyond the obvious influx of traffic and sales to be made on Black Friday, the date is also important for secondary reasons. Black Friday marks the beginning of the holiday shopping season, with days rivaling Black Friday sales showing up over the next few weeks.
Cyber Monday and Super Saturday (also known as Panic Saturday, the Saturday before Christmas) are both on the calendar's short list of top sales days. When we mention being prepared for Black Friday, we also mean being prepared for the rest of the major sales events that follow Black Friday.
How to prepare for Black Friday and Cyber Monday 2022
Check your inventory restock limits
Ensure your inventory can meet the increased consumer demand
Be aware of shipping deadlines
Optimize your product listings
Plan your advertising strategy
Consider creating coupons and promotions
Monitor performance and adjust accordingly
Check your inventory restock limits
While utilizing all of your inventory limits throughout most of the year can be costly, it may be worthwhile or necessary during the busiest time of the year. To find out what your restock limits are, go to Inventory > Shipments in Seller Central. Below, we've included a few links to updated 2022 fulfillment fees.
If your inventory restock limits are less than satisfactory, you may consider going outside FBA and looking into third-party logistics (3PL) services as soon as possible.
Check out our podcast with Michael Sene from Deliverr one of the most popular 3PL providers for Amazon sellers and more.
Ensure your inventory can meet the increased consumer demand
If you've been selling for more than a year on Amazon, go back to your reports for last year's holiday season and see how your sales were impacted by the holiday season.
If this is your first year in FBA, it might serve you well to check out a product research tool with historical sales data such as Market Intelligence.

Because we know not all sales are distributed evenly in a category, you may want to look into how specific sellers have fared in the past over the holidays if their business is mature enough to have historical data.
When comparing sales with individual products, look for common competitors or similar-sized sellers in your market.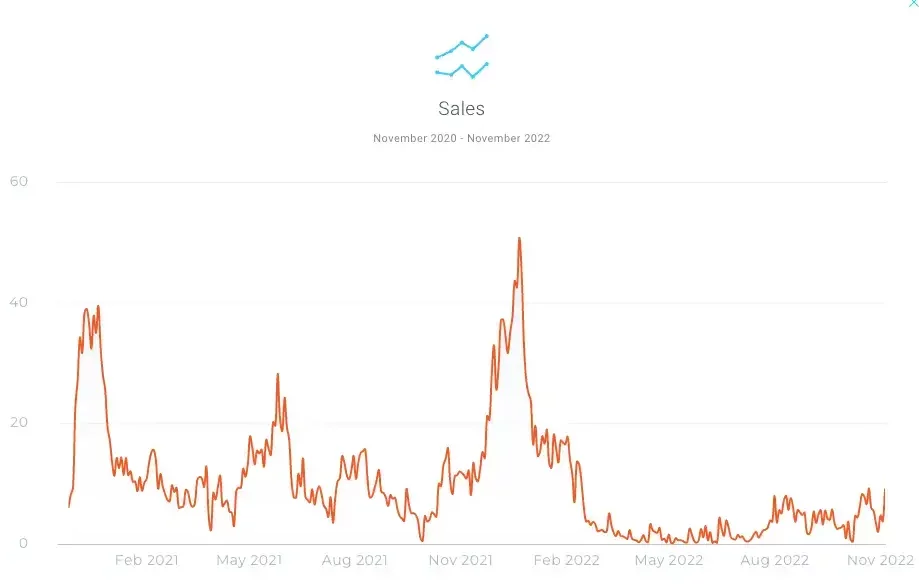 Be aware of shipping deadlines
Unfortunately, it's too late if you haven't already made your fulfillment order for Black Friday or Cyber Monday. The last day an arriving order could be guaranteed in stock by Black Friday and Cyber Monday was November 2nd.
On the bright side, you can do your part to avoid any issues for Christmas by making sure your inventory arrives at Amazon's fulfillment center by December 1st to ensure your product is available and stocked up by Christmas to avoid your product being out of stock for holiday shoppers.
While Amazon is usually very thorough with these dates, it never hurts to stay on top by checking Seller Central's announcements periodically to keep track of any changes.
Optimize your product listings
Often overlooked until it's too late, ensuring your product listing is optimized can be incredibly valuable during the holiday season. Additionally, the term "optimized" can admittedly be vague when used as a catch-all term, so let's get specific on what that means.
When we say optimized regarding your listing, we mean a few different things. Overall, you want your products to be presentable, easily understandable to customers, informative, attractive to shoppers, and visible to anyone looking for your product.
You can achieve these aspects by enhancing your product photography and copy. The perfect product photography for your product listing takes care of the presentability and attractiveness while helping with the informative aspect by showing potential use cases for your product. Also, it's a good time to double-check that your product photography meets Amazon guidelines and avoid any potential issues during this critical time.
The other half of optimizing your listing involves the written copy on your product detail page. This entails utilizing tools such as Keyword Research, Listing Builder, and Listing Analyzer to make certain your listing indexes for all search keywords customers might use to find your product. Just remember your customers are human beings, so don't sacrifice readability for keyword indexing and utilize all the space Amazon gives you to inform and sell your product.
Plan your advertising strategy
Recently, we took a look into how sellers should handle advertising during major sales events in the run-up to the Amazon Prime Early Access Sale. Check it out for key insights and invaluable data on how significant increases in traffic and sales can skew your advertising campaigns juxtaposed to more standard sales periods.
Needless to say, the competition for eyeballs will be fierce. Understanding how the math and trends will change during Black Friday through New Year's Day will yield dividends by preventing wasteful spending and racking up sales through the right strategies.
Consider creating coupons and promotions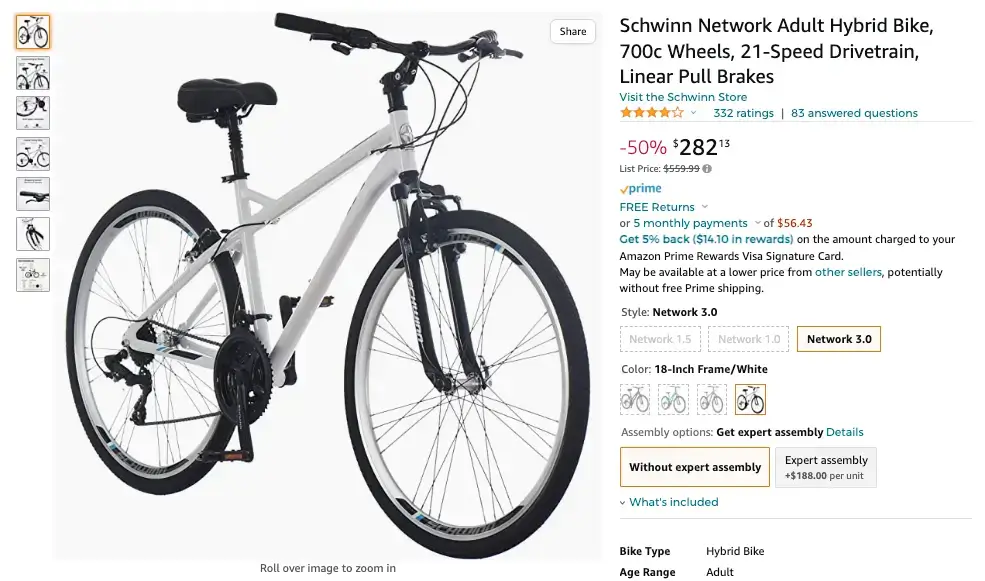 It's easy to lose track as a seller, but consider how you make your purchases. Putting yourself in the customer's shoes is often overlooked with all that's on a seller's plate during these hectic times.
And we all love a good deal, right?
Especially during the holiday season as sales volume can increase drastically, it may be worth including coupons and promotions to increase sales.
A major chunk of the Black Friday and holiday shopping audience are hunting for deals, steals, and major markdowns. Giving them what they're looking for can give your product the edge over the competition, especially those with a cheaper price, brand name, or better reviews.
Of course, selling on Amazon is a business so don't go too crazy with the coupons. But depending on your product, the sales volume could very well lead to more profits for your business by providing your product at a cheaper price. For many shoppers, seeing that markdown price and the money saved by buying now is one of the most important factors that can lead to a purchase.
Monitor performance and adjust accordingly
As always, monitor sales performance throughout the holidays and adjust your plans appropriately. And not just the performance of your own products, but the competition as well.
Tracking competitors in Competitor Intelligence becomes even more crucial during this time when the stakes are the highest.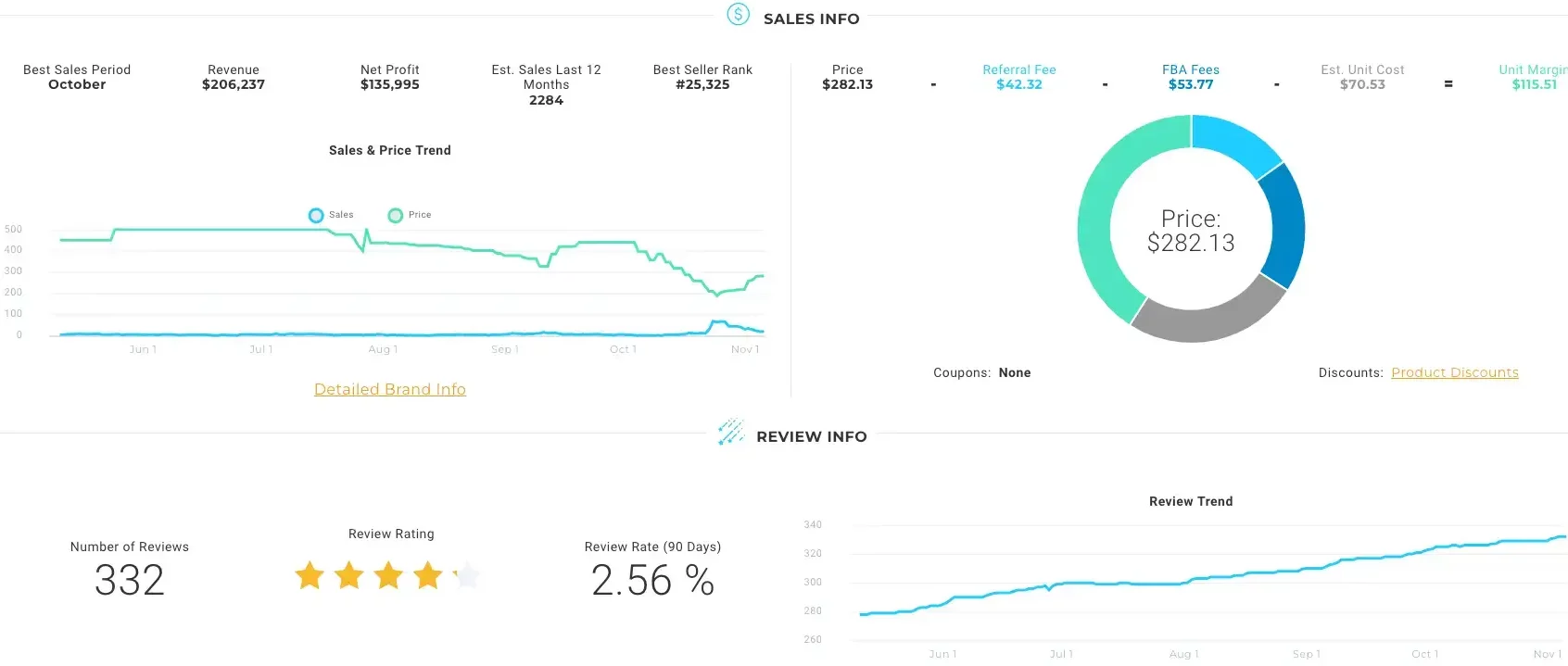 Within Competitor Intelligence, you'll be able to track rank changes, price changes, and virtually everything you could want to know about a competitor. You can even set up notifications, so you can stay informed and react accordingly to competitors offering deals.
Amazon Black Friday 2022
Although time is running thin to make changes to make Black Friday 2022 one to remember, there's still plenty you can do to go into the core of the holiday season with confidence.
By checking off these steps and monitoring performance, and making intelligent, data-backed decisions, you can put your products in a prime position to walk away from this season as a major winner.
Best of luck to you this Amazon Black Friday 2022 and beyond!
Get started for FREE with the entire Viral Launch software suite today!