One of the most challenging aspects of starting a business is getting your product in front of the right audience. As Amazon owns about 49 percent of the U.S. e-commerce share, it makes sense to start an Amazon FBA business to sell your e-commerce products as your target market already prefers shopping there.
Additionally, Amazon makes it easy for sellers to list, sell, and ship their products through their Fulfillment By Amazon (FBA) program. Here's everything you need to know about an Amazon FBA business and whether you should start an Amazon FBA business or purchase an existing one.
What is FBA?
Some 73 percent of Amazon sellers in the U.S. use the FBA program, making it one of the most popular e-commerce sales options. Amazon FBA sellers receive immediate access to Amazon Prime customers, which can significantly impact the bottom line of the business. On average, Amazon Prime customers spend $1,400 per year on Amazon, whereas standard Amazon customers only spend $600 per year.
The other reason why FBA businesses are popular is that it's convenient.
With an Amazon FBA business, you don't have to ship, package, or store any goods yourself. Instead, you pay a small fee, and Amazon employees handle all of this for you.
Shipping fees are up to $5.26 for large items (items up to 21 pounds), and they also have oversized pricing options for much larger items.
Storage fees are also reasonable at $0.69 per cubic foot for standard items January through September (October through December fees may be higher to accommodate increased demand during holidays).
You'll also have to decide whether you want to be a professional seller or an individual seller. You aren't required to have a professional seller account to have an Amazon FBA business, though it may be cheaper depending on how many items you plan to sell. A professional seller account pays a flat rate of $39.99 per month, whereas an individual account pays $0.99 per item.
Therefore, if you plan to sell more than 40 items per month, it's likely more economical to purchase a professional seller account.
So if you're looking to own an Amazon FBA business, is it better to purchase an existing business or start one from scratch?
While there is no right or wrong answer, here are a few questions you should ask yourself to determine which is the best solution for your situation and goals:
Do You Have The Capital?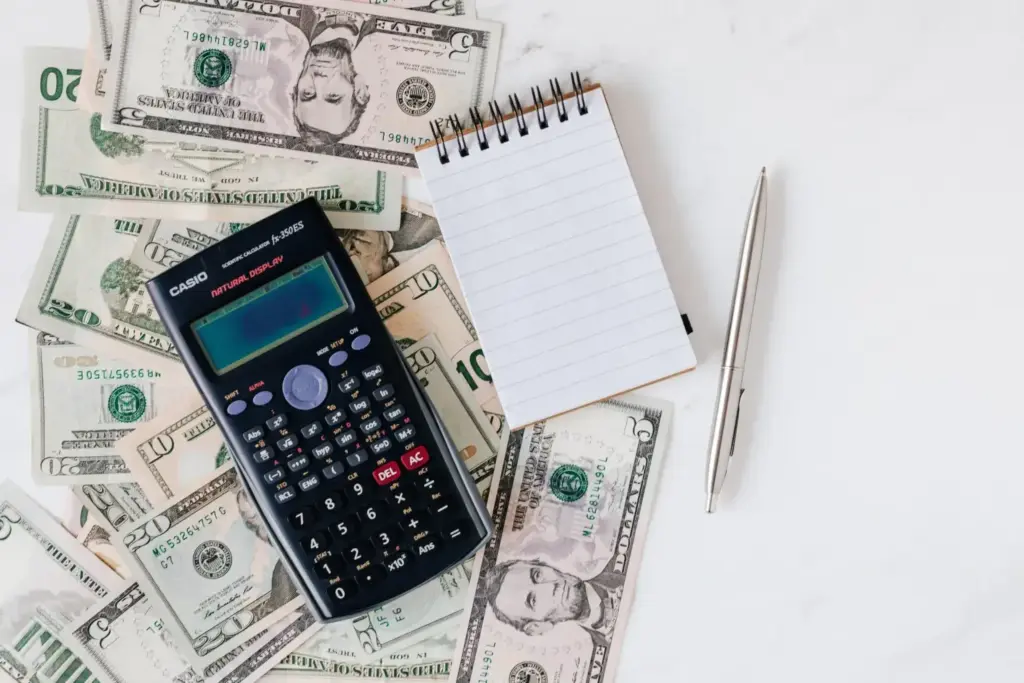 The first question you should ask yourself is if you have the means to purchase an existing business.
An Amazon FBA business usually sells for about two to three times its yearly net profit. In other words:
Annual Net Profit x Multiple (usually 2 or 3) = Valuation
Therefore, if you want to purchase a business that makes about $10,000 in annual net profit, you can expect to pay $20,000 – 30,000.
Unfortunately, if you don't have any capital upfront, your only choice is to build one from scratch, which can still be quite profitable!
Is This a Long Term or Short Term Investment?
Another question you should ask yourself before getting started with an Amazon FBA business is how long you're willing to invest in the project.
If you're willing to invest in this business for a few years, starting from scratch may offer you a more significant ROI. Getting started can be challenging as you'll have to find your own suppliers and build reviews and a brand. Therefore, during those first several months, you may not make a dime, so you can't expect to flip the store in a few months.
On the other hand, if you are looking to purchase a store, sell for a few months, and then flip it quickly, an established store is a better option.
Building momentum in a brand new company takes time. Not all sellers are profitable in the first year of a new Amazon FBA business, making it difficult to flip for a reasonable price as your net profit may be zero or negative.
However, once you pass a certain threshold of reviews and brand equity, exponential growth becomes possible.
What Skill Sets Do You Have?
Some people entering the Amazon FBA world have a background in business or marketing. If this is the case, one of the best ways to decide whether you'll purchase or start an FBA business is to play to your strengths.
For example, if you previously worked for an e-commerce store and understand how to grow it, you may perform better if you purchase an existing store and grow it.
However, suppose you worked at a startup company and understand how to be resourceful, play the long game, and hang in there during the first challenging year of zero profit. In that case, you might be more successful starting a business from scratch.
Building a business from scratch and taking a business from five figures to six or seven figures requires two very different skill sets, so play to your strengths.
What Kind of Risk Would You Rather Take?
Starting any business involves some risk. However, the type of risk you take differs based on whether you purchase an existing business or build one from scratch.
Building one from scratch requires zero capital risk upfront though your chances of becoming profitable are much lower.
If you purchase a business that is currently profitable, your chances of remaining profitable are much greater. However, if you suddenly run into problems with suppliers, knock-off items or pricing wars and your business falls apart, you'll lose a larger investment.
Therefore, while the risks differ, both have risks. So would you rather gamble time or money? Here are your choices:
Buy a Business = Higher Probability of Profitability + Increase Capital Risk
Start a Business = Lower Probability of Profitability + Lower Capital Risk
What Is Your End Goal?
Ultimately, the right decision depends largely on your goals. Do you plan to grow businesses from scratch and then sell them? If that's your end goal, starting a business from scratch is the best way to learn.
Above all, running an Amazon FBA business is similar to running any business. Regardless of whether you purchase one or start one from scratch, it requires a lot of time, dedication, and commitment, and you can't give up on it after a few months. You'll have to put out fires and appease angry customers, though the rewards of growing a thriving business are more than financial. Get started now, and commit yourself to keep going!
Ready to get in the game? Start your free trial with Viral Launch and gain access to the seller tools powering some of Amazon's biggest sellers.