According to one McKinsey study, data-driven brands can outperform competitors by up to 20%. While the study was done on public companies, the same concepts still apply to Amazon sellers in terms of important Amazon Analytics.
Using Amazon analytics is a key unlock to ensuring your business performs and grows as much as possible. But with the influx of information available, it can be challenging to focus on the metrics that truly matter.
In this guide to Amazon analytics, we'll go through the details of the most critical insights for your business:
Conversion Rate
Click-through Rate
Retention Rate (Repeat Sales)
Market Basket Analysis
Search Queries
Average Prices
What is Amazon Analytics?
Before we dive deeper into specific metrics, let's do a quick overview of Amazon Analytics, what these metrics are, and who has access to them.
Amazon Analytics is available for sellers in the Amazon Brand Registry and not for third-party sellers—so the reports aren't accessible to just anybody. If you aren't part of the registry yet, know that it can take some time for you to get registered, but you will gain access to the following benefits (among others):
You can use Amazon Seller Data analytics to improve business performance by using customer and product-related data to enhance your strategies. It will allow you to position your products better and add an edge to your store compared to generic sellers who might not have the information you gain from Amazon Analytics.
Conversion Rate
Let's say, for example, that you're an Amazon seller, and one of your most popular products typically gets 1000 views per day and about 50 or 60 sales in the same time frame. This puts your conversion rate at around 5-6%, which actually isn't that bad!
Conversion rate is essentially your percentage of conversion or how many converts you have compared to your number of visitors. This metric is arguably one of the most important because it tells you how well you're actually selling your products beyond exposure alone.
A good conversion rate is vital because you need viewers to actually buy your products in order for you to make a profit. Moreover, the benefits of a good conversion rate have plenty of downstream impacts on your business because you are likely to get the following:
More exposure
More reviews
More repeat customers
Note, however, that conversion rate isn't everything. You could have insanely high conversion rates yet still fail your bottom line because you were not able to manage your expenses versus your sales.
The key here is balance.
Make sure you already have a sustainable model first where you can successfully source and sell on a profit. If you keep your expenses too high, then you'd also have to increase your sales to match in order to break even—good conversion rate or otherwise.
And if your conversion rate is less than desirable, it's time to assess and ask yourself the following questions:
Are you selling an inferior product?
Are you reaching the wrong target market?
Are the reviews deterring potential customers from making a purchase?
Are you not providing sufficient product information?
Are you often not in stock?
The goal of these questions is to assess where you're going wrong. Because at the point of viewing, the issue is no longer exposure—the customer is already seeing your product. The problem now becomes solely about how you sell and, potentially, the quality of your work.
Getting to the root of the issue is essential if you want to grow and progress your business. Without diagnosing the reasons for your low conversion, you'll be stuck repeating the same patterns over and over, which is the last thing you want as a business.
Click-Through Rate (CTR)
Your click-through rate is the number of clicks versus the number of impressions. This number indicates how many people actually click on your campaigns—ideally, around 2-3% of impressions.
This Amazon metric is another vital piece of the puzzle because it allows you to assess the efficacy of your campaigns. You will probably benefit most from this when used alongside A/B testing. For example:
Millennials vs. Gen Z as a target market
Advertising in California vs. Florida
A funny catchphrase vs. a more serious heading
A video vs. a GIF
When you compare two differently produced ads to one another, it will be easier to determine which methods will earn you a higher CTR.
But remember, with A/B testing, you need to be careful not to change, ideally, more than one thing at once. If you release wildly different ads, the sources of the disparity in CTRs may become imperceptible.
Retention Rate (Repeat Customers)
With Amazon Analytics tools, you will also be able to assess how many of your customers eventually go on to become repeat customers.
While it might not seem that relevant initially, your retention rate lends helpful information as to what makes your brand stick. It could boil down to any of the following:
Good quality
Reasonable price
Accommodating customer service
Excellent product-market fit
Brand authenticity
Paying attention to your retention rate is crucial because you'll easily be able to address any issues that come up when your retention rate drops. Did you recently change suppliers? Have you let customer service slip a little bit? Has your product not been reaching the right market?
The questions are endless—and the answers are incredibly valuable.
Nevertheless, there is still no one-size-fits-all solution when it comes to your retention rate. And the data might not come as fast as you need to be a dynamic and responsive seller.
For example, a seller specializing in consumer goods may have a much higher short-term retention rate than sellers who sell gadgets simply because of how different sales typically look in these different segments. If you're selling cheaper, high-volume items like snacks, you're more likely to have a higher retention rate.
Search Query Dashboard

The search query dashboard is a relatively new Brand Analytics feature that lets you take an in-depth look at your query numbers.
In this dashboard, you gain access to a lot of valuable data, such as:
Search Volume
Rank
Conversions
Clicks
Impressions
Cart Adds
Total Searches
All in the context of search queries. And with this new information, sellers can now see compiled data on paid and organic search data for each search term—allowing for better, more improved marketing strategies.
This all boils down to where your customers hear about your products—ads or organic traffic. When you can pinpoint where your customers are coming from, then you will be able to tailor your marketing strategies to serve specific areas better.
For instance, if most of your customers come from ads, it might benefit you more to improve your SEO strategies rather than increase ad spending.
Information from the dashboard can also help spot trends early and identify sales opportunities within a given time frame. Because the dashboard shows which search queries are ranking, it will be easier to assess the audience's needs.
Market Basket Analysis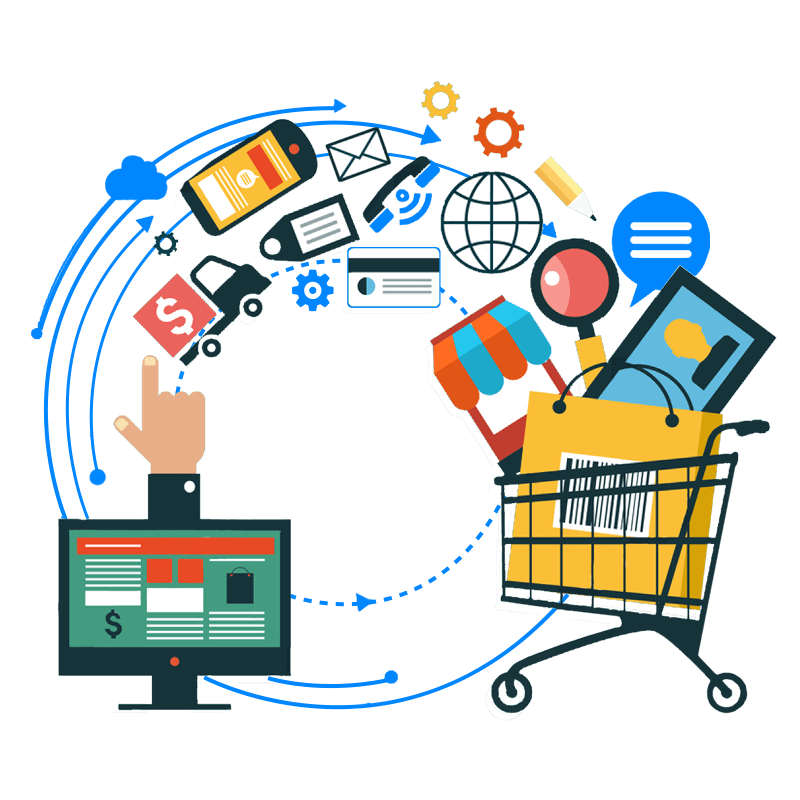 Your market basket analysis is one of the most exciting things to gain from Amazon product analytics.
The market basket is the term used to refer to a set or bundle of products that are often bought together at the same time, such as:
Toothbrush and toothpaste
Coffee beans and syrups
Metal straws and insulated cups
And the list goes on. The bundle could even be comprised of products that do not conventionally go together, which is why market basket analysis is so valuable.
If your customers are purchasing unexpected products together, you never would have been able to predict that—missing out on the potential sales made from selling in bundles.
In other words, a market basket analysis allows you to understand your customers needs better. Why are they buying this product and that product together? What needs do these products fill?
The answers to those questions may be inferred from the results of your market basket analysis.
And although at first, it may seem like the benefits stop at creating bundles of products, this simply isn't the case. As a seller and business owner, you will benefit immensely from understanding your customer, which you can do by analyzing their needs.
Average Selling Price and Average Order Value
With Amazon Analytics, you can also determine your Average Selling Price (ASP) and Average Order Value (AOV). While different, these two are helpful metrics to boost your bottom line.
Let's start with your Average Selling Price. Your ASP is the average amount you make per item that you sell. Keep in mind that average data can be significantly skewed by outliers, so if you have 20 items below $20 but have one thing at $500, know that that will substantially impact your ASP.
Your ASP is a valuable piece of information because it tells you how many times people need to purchase from your store for you to reach a sales threshold. A higher ASP might benefit your business because then fewer people would have to buy your product for you to turn a profit.
Nevertheless, a higher ASP may not always be a good thing, especially if you're dealing in an industry with low-priced goods.
Similarly, your Average Order Value is the average amount each buyer spends per order. This is a pretty similar metric to ASP, only that you're using the number of buyers as opposed to products as your baseline.
Using ASP and AOV, you can better determine how many products you need to sell and how many buyers you need to convert to achieve your goals. These numbers are most useful for financial analysis like:
Break-even analysis
Gross Profit
Gross Margin
Target Revenue
Budgeting
As an Amazon Seller, it can be easy to get caught up in marketing data, but using information from Analytics to assist your financial process is equally important. With the correct data, you can successfully create projections and support the long-term goals of your business.
Why Should You Pay Attention To These Metrics?
At the end of the day, not all data points are made equal. Some pieces of information are more valuable than others, especially considering the context of your industry and the types of products you sell.
For example, retention rate might be more useful in the short-term for a seller of fast-moving goods while less critical (but not entirely irrelevant) for a seller of appliances.
Regardless, all those metrics mentioned above are vital to the success of your Amazon store because they focus on the most important thing: data.
If there's one thing you're sure about when running a business, it's that the data will not lie to you. It doesn't matter how much or how little effort went into a marketing campaign. If the customers don't like it, the data will show the truth.
Numbers like your retention rate and CTR are good points of analysis for your business because they allow you to view your brand factually. As an owner, you may experience plenty of bias concerning your products, and data is a fantastic way to bypass this scenario.
Tips for Analyzing Amazon Analytics
Numbers, even valuable ones, are just a bunch of gibberish if you don't know what they mean. And the same is true for Amazon product analytics.
Here, the true value lies in storytelling: how well can you capture the customer's desires behind just a handful of numbers? How do you know what happened behind the scenes when all you have for proof are these random digits?
Understandably, knowing the story behind your data is challenging; at the very least—here's how you can make it easier.
A/B Testing
We mentioned this in passing earlier, but A/B testing is key if you want to obtain valuable data. If you don't A/B test where applicable, you'll be stuck guessing what factors impact your insights.
A/B testing is a pretty simple concept. You test drive two or more variations of the same campaign in an effort to ascertain which one of them is the best. Reviewing results after testing the variations will allow you to uncover the information you would have otherwise not gotten without testing variations.
Metrics are Interconnected
Most of the metrics we mentioned above are connected to each other in some way. Analyzing each metric in the context of another metric provides a clearer picture of what's happening with your Amazon products.
For instance, let's say that you, an Amazon seller, are worried about your decreasing average sales price and increasing AOV after a major shop revamp where you added more low-value items. If you are going to look at your ASP alone, alarm bells will probably start ringing in your head. And if you're looking at AOV alone, you'd probably be relieved.
But when you look at both of them together and assess the facts of the situation, it's pretty clear what happened. You added more low-cost items to your portfolio, which decreased your ASP but increased your AOV because customers were more likely to buy low-cost items even though their total would increase.
Pay Attention to Time
Time is an invaluable factor in the success of your analysis because not all periods are the same. There might be times during the year when your shop naturally has more sales (e.g., holidays), while you may not have as many at other times.
If you consider time in your assessments, you are more likely to catch variations due to seasonality and the cyclic nature of product interest.
Plus, you'll then be able to tell which periods are better to run campaigns in and which months of the year you need the most stock.
Conclusion: Amazon Analytics
Amazon now provides sellers with so much information through Amazon Analytics, and capitalizing on the most important ones can do plenty of good for your business.
While maneuvering the many different metrics may be initially challenging, it gets easier with practice and constant technique readjustment.
For even more Amazon data and seller solutions, Viral Launch is here! The Viral Launch software suite for Amazon sellers offers insights into product ideas, keywords, competitors, and even Amazon PPC automation. Soar past your competition with accurate, real-time and historical data.