The e-commerce giant continues its global expansion in Europe.
On Tuesday, March 2nd, Amazon expanded its reach by launching its Polish marketplace, Amazon.pl.
Upon launching, Amazon.pl boasts more than 100 million products across more than 30 categories, making it one of the company's most expansive launches yet. As global e-commerce continues growth accelerated by the pandemic, the launch of yet another marketplace signals the world's largest online retailer is still growing.
"We are thrilled to launch Amazon.pl and to be able to offer Polish customers a selection of more than 100 million products, including tens of thousands of products from local Polish businesses."

Alex Ootes, VP of EU Expansion at Amazon, to Reuters
While not without competition from e-commerce companies such as Poland-based Allegro, the arrival of Amazon into any marketplace or industry undoubtedly changes its landscape.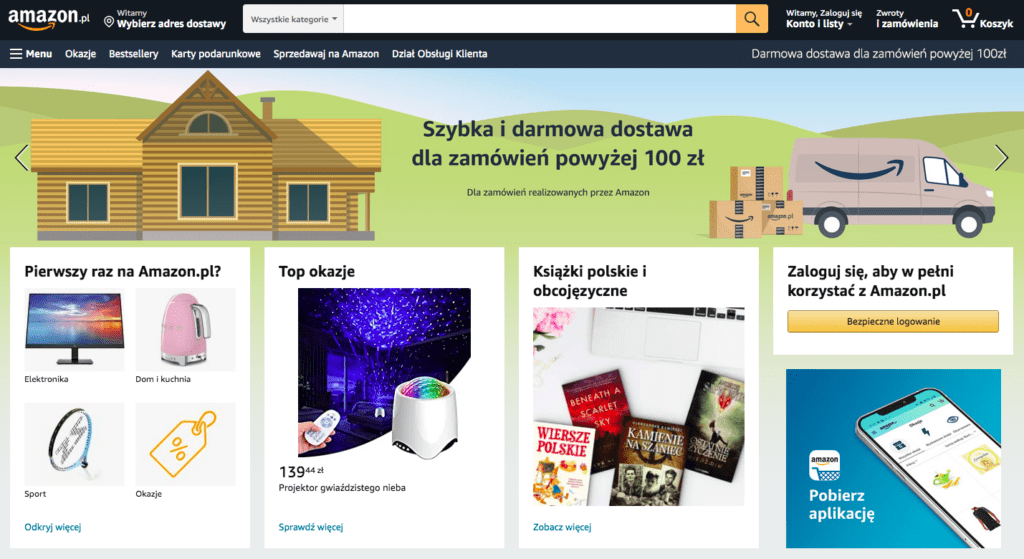 For Amazon sellers, it's worthwhile to monitor Amazon's steady expansion into new countries, as they often provide an opportunity to get your brand in front of a global audience. In most instances, Amazon's fulfillment network makes it convenient for existing sellers to be listed in international marketplaces.
Additionally, making your products available sooner on any Amazon marketplace could pay off handsomely if the new market adopts it as the e-commerce marketplace of choice. If you're a seller looking to grow internationally with Amazon, you can get started here.
The addition of an Amazon marketplace in Poland brings Amazon's total marketplaces to 19, spanning North and South America, Europe, Asia, and Australia.
The 19 Amazon Global Marketplaces as of March 2021
The Amazon Poland Launch comes less than six months after the arrival of Amazon Sweden. While no announcements regarding further expansion have been made, we'll be monitoring Amazon's ongoing expansion efforts.
Want the latest Amazon news and updates sent to your inbox? Stay in the loop with all things Amazon by dropping your email below!