To find and target keywords on Google, you might use Google Keyword Planner. So to find and target keywords on Amazon, you need an Amazon keyword tool. Whether a company website or an Amazon product listing, everyone's aiming for the top, the coveted first page of search results.
When it comes to integrating keywords and ranking on Amazon, unfortunately, there's no silver bullet. But sellers must start by learning how Amazon search differs from Google and knowing the direct impact that has on keyword research.
Amazon SEO vs Google SEO
As an Amazon seller, it's important to understand how to best integrate keywords into your listing. Many sellers fall back on out-of-date Google SEO practices if they consider SEO at all. Really, they should be much more concerned with Amazon SEO best practices. While both Google and Amazon are search engines and focus on some similar metrics, their algorithms are different. Not only are their algorithms different, the goals of their users are different.
Think about it. When you visit Google, are you always searching for a product? Likely not. You might be shopping for a new phone case, but you may also be looking up the menu to that sushi place you've been wanting to try, or the location of a nearby tire shop, or reviews for that movie you've been dying to see. Simply put, Google can be a product search engine, but it's largely a research engine. And when users do search products, they are often expecting to find reviews of top products. They aren't expecting to shop necessarily.
Amazon, on the other hand, is largely a product search engine. Users who end up on Amazon are further down the funnel. They have moved from the research phase closer to the ready-to-buy phase, with credit card in hand. In fact, 55% of buyers are starting their product search on Amazon. Consumers may not have a specific brand in mind when they go to Amazon, but they likely have a product in mind that they are hoping to purchase.
Amazon Keywords vs Google Keywords
So what does that mean for keywords?
It means that consumers aren't always using the same search terms across all platforms. Someone looking for a phone case might type "iPhone case reviews" or "iPhone case comparison" into the Google search bar but type "rubber iPhone case" or "durable iPhone case" into Amazon.
That's not to say a user would never type the latter terms into Google. But, there may be keywords that are relevant to a Google search that would have little to no value on Amazon. And with 80 million Amazon Prime members in the US, competition is high for those searches. You don't want to waste time with keywords that won't help you rank.
The value of targeted keywords, both long and short tail, in your Amazon listing is far-reaching. If you aren't using the words and phrases that consumers are searching for in your copy, then you likely aren't selling well. The more sales you drive through a particular keyword, the higher your chances of ranking for that keyword.
Why You Need an Amazon Keyword Tool
So if you're trying to craft a listing for Amazon, why would you use an Amazon keyword tool that focuses on Google data? Google Keyword Planner is designed for Google's algorithm and pulls data from Google searches. Using it exclusively–or really at all–to generate your keyword list for Amazon could mean overlooking high-volume Amazon keywords and missing the full scope of keywords Amazon consumers may be searching.
According to SEO marketing company, MOZ, the algorithm used for Google Keyword Planner has several flaws. For starters, it groups keywords into "volume buckets", so a word with 180,000 search volume in a month might be rounded down to the 165,000 search bucket. Google also misses out on approximately 35% of keywords recommended by other search Amazon keyword tools, is inconsistent when mapping and considering search volume for spelling variations, and occasionally recommends keywords that are not really connected to your original search phrase.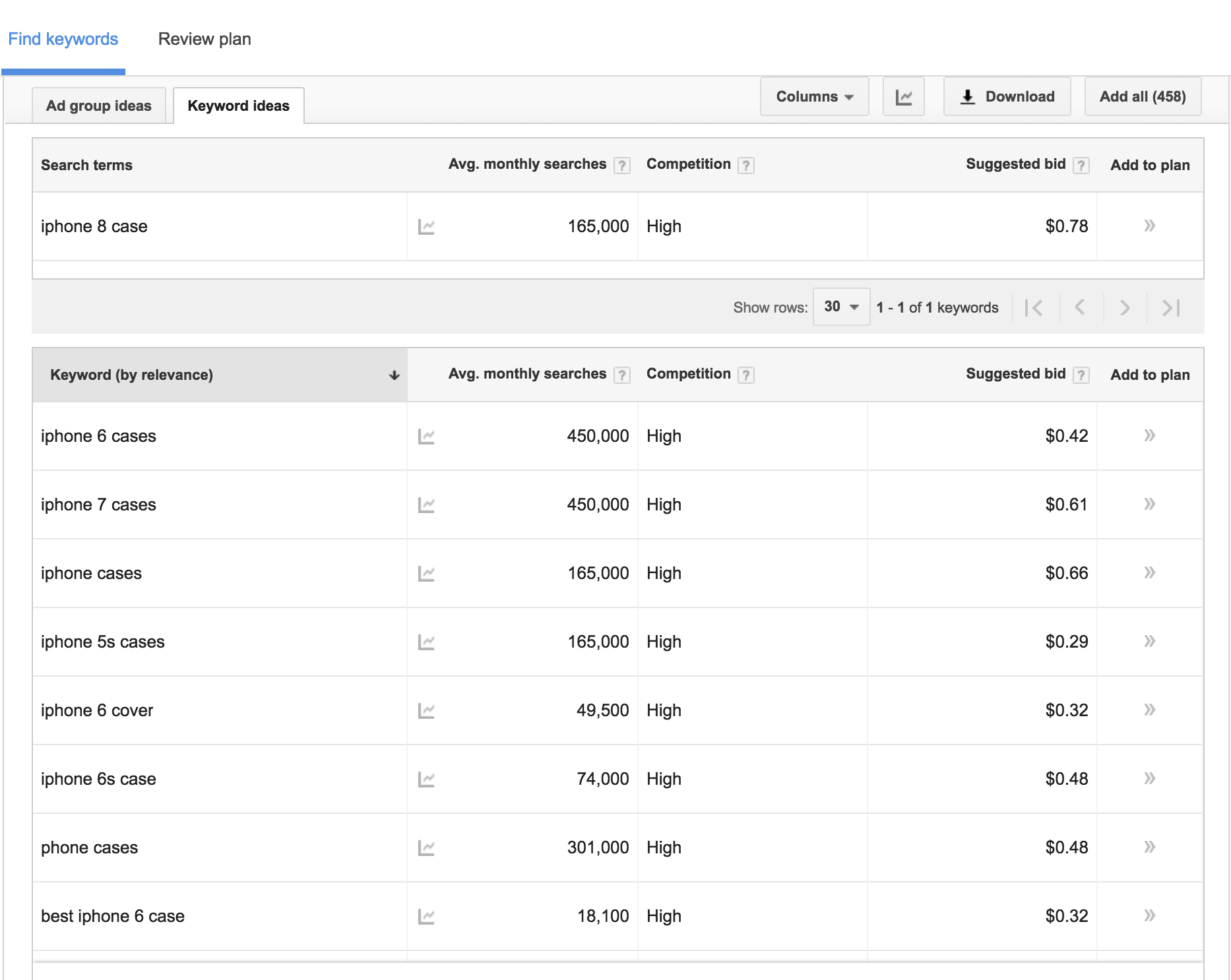 If you're okay with sub-par results that may not even match the search results of your Amazon customers, then Google Keyword Planner is a sufficient tool. But to truly home in on search data from Amazon alone, you need an Amazon keyword tool that does just that.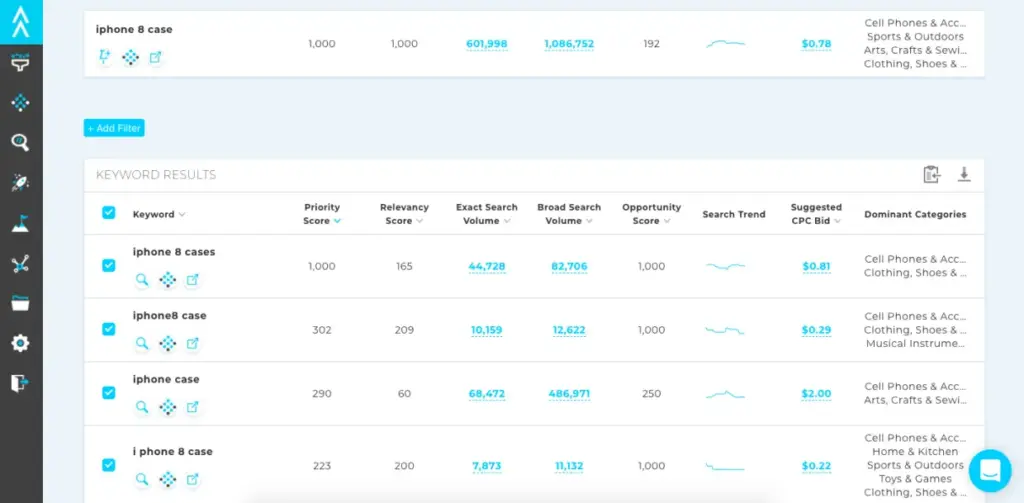 Keyword Research, the newest software tool by Viral Launch, is the most accurate Amazon keyword tool in the galaxy. It provides search volumes based only on actual Amazon data, updated frequently. Keyword Research scours the depths of Amazon for an exhaustive list of customer search terms related to your seed keyword by running a Reverse-Market Lookup.
Think of it as a master reverse-ASIN lookup that reaches across all your Amazon markets, taking all of your top competitors into consideration instead of just one. The result is an enormous pool of relevant keywords for your searched product.
So if you're looking for the most comprehensive, all-encompassing keyword report for your Amazon product, then say goodbye to Google Keyword Planner and check out Keyword Research today!