Recently, Pinterest announced a third-party advertising partnership with Amazon Ads.
Pinterest is a social media website and app that works as a visual discovery engine. It provides inspiration on ideas like recipes, home decorations, style tips, and more. With 463 million monthly users, Pinterest ranks in the top-15 social networks worldwide. This presents a tremendous opportunity for online businesses to get their products in front of an active and engaged audience.
The partnership will be implemented over the next few quarters and is expected to begin rolling out later in 2023.
"This milestone partnership will add to the great brands already on the platform and provide more comprehensiveness, shoppability, and a best-in-class buying experience for users, along with greater performance for brands and advertisers. This aligns with our goal of making every Pin shoppable so that we can enable as many users as possible to bring their dreams to life."

Bill Ready, CEO of Pinterest
Amazon becomes the platform's first third-party advertising partner, a noteworthy accomplishment that speaks to the strength of Amazon's reach and the Amazon Ads platform. The announcement also continues the evolving growth of Amazon as an advertising giant.
"Amazon Ads is delighted to partner with Pinterest and make it even easier for customers to discover and buy relevant products through shoppable content, while also providing differentiated value for brands."

Paul Kotas, Senior Vice President of Amazon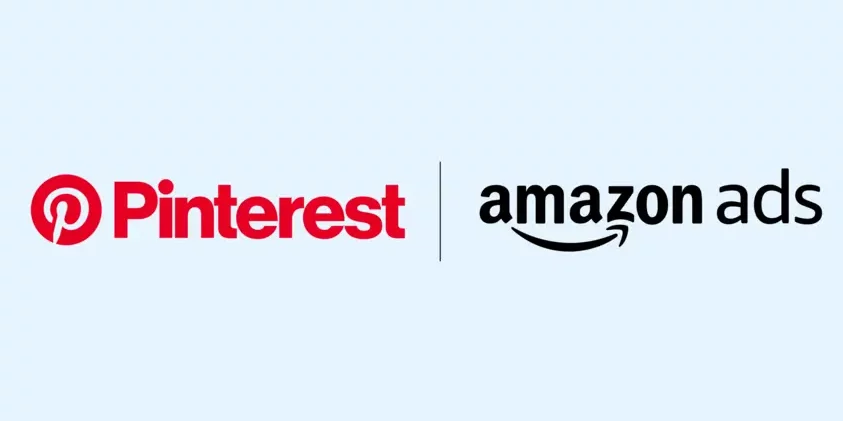 What Does It Mean for Amazon Sellers?
First, the partnership should be phenomenal news for those who sell on Amazon. The potential ability to reach 463 million monthly users is no small feat, even compared to Amazon's gargantuan reach. If Pinterest were a country and the users were citizens, it would rank ahead of the United States as the third-largest country in the world.
Even better, the Pinterest audience offers a unique advantage regarding segmentation and buyer intent thanks to its primary uses. Whether a user seeks inspiration for home decorations, seasonal fashion, dinner recipes, or virtually anything you might use Pinterest for, they will likely need products associated with their search. Compared to social media networks like Facebook and Twitter where most users aren't necessarily searching for a product, Pinterest users are almost exclusively looking for products.
For example, the average Facebook or Twitter user might get on the app for news, to check in with friends, or staying up-to-date on pop culture events. However, the typical Pinterest user searches for new recipes, clothes, and crafts. Even after segmenting users, displaying your product in front of an interested customer can be a guessing game on Facebook or Twitter. But on Pinterest, you may soon be able to put your product front and center for a potential customer looking for your goods based on their Pins.
The partnership stays in line with recent trends, as an increased emphasis on advertising on video-based social media platforms like TikTok and Instagram Reels have created plenty of buzz and opportunity in the market. Pinterest features both image and video posts and has prioritized video content and user-generated content since TikTok's emergence.
Optimize Your PPC Campaigns With Automation
All things considered, implementing Amazon Ads on Pinterest will likely heat up the competitive marketplace. It remains to be seen how the integration will go. However, it's difficult to imagine a situation where this partnership doesn't lead to a more competitive advertising market. Sellers who nail their advertising strategy and execution, though, can experience more reward.
With that in mind, there's no better time to refine your Amazon PPC game plan! And there's no better way to create, customize, and manage your Amazon advertising methods than Kinetic PPC.
Kinetic PPC is Viral Launch's state-of-the-art tool to automate your advertising on Amazon. The innovative Amazon PPC software improves your campaigns with in-depth reporting of campaigns, keywords, and search terms. Kinetic utilizes artificial intelligence to make data-informed suggestions. It allows you to create customized rules for maximum performance at the keyword and ASIN levels.
For example, you can create custom rules to increase spending on high-converting keywords or shut off spending on duds. Utilize the pre-made templates within the tool to get started or create your own to flex your advertising muscle and accomplish your advertising goals.
Still, if handing over your Amazon advertising to a tool feels daunting, no worries. Kinetic contains built-in safety checks you can set to manual mode, allowing you to see the recommended actions before putting them into motion.
As Amazon Ads move to Pinterest and possibly other platforms, sellers who develop high-performing strategies and tactics will be richly rewarded. Get ahead of the game with a 14-day free trial of Kinetic PPC and see what it can do for your online business!