We're all aware that Amazon sells its own line of products on their ecommerce site, but you may be surprised to learn just how many Amazon brands exist. Some are quite obviously owned by Amazon, as their name includes a reference to the company. But many others are marketed under completely different brand names with no hint that they belong to one of the largest online retailers in the world.
Amazon began their journey into manufacturing and selling their own goods in 2009 with the launch of its AmazonBasics line. According to Recode, since that time they have grown to offer products in nearly 80 different brand names, with 60 alone being added since the beginning of 2017. Many of the recent lines have been focused in the clothing, shoe and jewelry markets.
Are Amazon Brands Profitable?
This recent push to add more brands has made Amazon's intention of growing their product lines pretty clear. This means even more revenue for the already multi-billion dollar company. But just how much are these private label brands bringing in for Amazon?
Reported by CNBC, a SunTrust analyst estimates that Amazon's private label sales should produce $7.5 billion on the online marketplace in 2018. This is up 108% from their previous estimation of $3.6 billion in 2017. Though this is small in comparison to some of Amazon's other areas of business, it's still a significant money maker that is expected to grow even more in future years.
How Do Amazon Brands Compare to Others?
Amazon's private label brands compete well with other major brands in the online marketplace. The same SunTrust analyst reports that Coresight Research has discovered Amazon brands are the fourth most purchased clothing or footwear line on the online retailer. Its clothing brands are only surpassed by market giants Nike, Under Armour and Hanes.
Current Amazon Brands
Amazon is silently releasing more and more brands without any public announcement of these new launches. The company already has lines of clothing, shoes, jewelry, baby products, snack foods and many household items. Recode reports that Amazon offers products under 75 different brand names. Quartz adds that Amazon has also trademarked or applied to trademark as many as 800 other names, suggesting that the company plans to keep growing their product lines.
According to Recode's reports, the 75 Amazon brands include:
Clothing, Shoes & Jewelry
[one_half]206 Collective
7Goals
A for Awesome
Amazon Essentials
Arabella
Buttoned Down
Cable Stitch
Camp Moonlight
Clifton Heritage
Coastal Blue
Comfort Denim
Outfitters
Core 10
Crafted Collar
Daily Ritual
Denim Bloom
Emma Riley
Essentialist
Good Brief
Goodsport
Goodthreads
Hale Denim
Haven Outerwear
Hayden Rose
Indigo Society
Isle Bay Linens
Kid Nation
Kold Feet
Lark & Ro
Leather Architect
Lily Parker
Madeline Kelly
Madison Denim[/one_half]
[one_half_last]Mae
Mariella Bella
Mint Lilac
Moon and Back
Ocean Blues
Painted Heart
Paris Sunday
Peak Velocity
Plumberry
Quality Durables Co.
Rebel Canyon
Rugged Mile Denim
Savoir Faire
Scout + Ro
Signature Society
Smitten
Social Graces
SomethingForEveryone
Spotted Zebra
Stocking Fox
Suite Alice
The Fix
The Lovely Tote Co.
The Luna Coalition
The Plus Project
The Slumber Project
TheCambridgeCollection
Trailside Supply Co.
True Angel
Ugly Fair Isle
Velvet Rope
Wild Meadow
Wood Paper Company[/one_half_last]
Cross-Category
AmazonBasics
Grocery
Happy Belly
Wickedly Prime
Health & Household
Amazon Elements
Mama Bear
Presto
Home & Kitchen
Pinzon
Rivet
Prime Members Only
Along with these 75 brands come some stipulations on who can purchase. There are many Amazon clothing brands that are exclusive to Prime members, so the average non-Prime shopper will never see them. This makes Prime memberships all the more appealing as you now have access to free shipping and more products.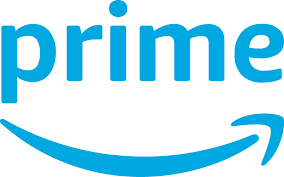 Additionally, in 2017 Amazon rolled out Prime Wardrobe, a shopping service that sends clothing items to your home so you can try them on before purchasing. This makes their clothing items even more accessible. Since there are already several successful online businesses that provide similar services, it makes sense that Amazon would want to get in on this.
What Does This Mean For Sellers?
As we can see, it appears that Amazon has some major plans for further product line expansion. Just how far they plan to go and the effect on the market as well as other sellers remains to be seen. While their products are competitive in a variety of categories, smaller brands with proper marketing tactics and effective product listings are still able to come out successful as well.
It's still important to be cautious as you enter into markets where Amazon is present as a seller. Often, Amazon will be able to compete on price, kick-starting price wars and lowering margins for other sellers in the space. If you're considering entering into a market where an Amazon brand is present, just be aware that you may need to lower your price in order to stay competitive. Keeping a competitive edge through listing optimization will increase your ability to compete in a market that Amazon has entered.
To ensure your listing has all the elements to stay competitive, talk to an Amazon Seller Coach at Viral Launch. Our experience working with over 8,000 brands has given us the tools and knowledge to help you succeed.