Is it too late to start an Amazon business in 2021? Not at all! We spoke with Kae Peterson, an Amazon seller who launched her brand in the past year.
On Follow The Data, we aim to cover the hottest topics for Amazon sellers. In this episode, we tackle the most common question we receive from those interested in starting their own online business: Is it too late to get in the game?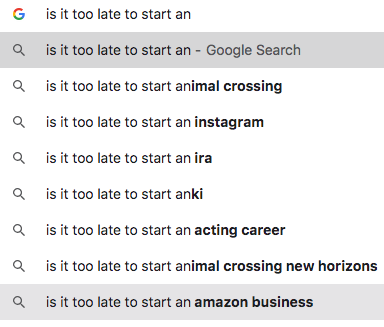 The short answer: absolutely NOT.
In this episode, host Cam Yoder chats with Kae Peterson, who knows firsthand that starting an Amazon business remains an excellent opportunity for entrepreneurs.
Kae's background and experience in the volatile entertainment industry pushed her to search for more consistent, reliable income sources.
With an entrepreneurial spirit and appetite for learning, Kae charted her own path into Amazon and eCommerce. After successfully launching her first product in the past year, she's looking to expand her business and online presence in the new year.
Be sure to check out the video below to learn how Kae made her leap into the Amazon marketplace, her recommended best practices for starting from scratch, and some inspirational gems to get your mind right!
HIGHLIGHTS:
Get to know Kae! Although a newbie on Amazon, she's no rookie in entrepreneurship. Dating back to 2013, she's ran a brick-and-mortar store and experienced success with music and modeling. So what led her to selling on Amazon?
It's one thing to consider the prospect of selling on Amazon, it's another to go through the stages before selling your first product. Kae walks us through the evolutions of her learning experience. (5:26)
Even with Kae's unique background, her learning experience is a fairly common one. Once you've decided to start your online business, it's all about finding a process that works for you. Finding experts you can learn from and accurate, reliable tools to discover and validate clever product ideas makes all the difference.
Additionally, Kae includes one crucial mistake that taught her a vital lesson with the product-finding process.
The cost of starting up an Amazon business can be a major deterrent. But Kae didn't let the start-up costs slow her down, funding her own business in a creative way. (9:56)
Faced with the issue of not having the funds to confidently start her Amazon business, Kae took matters into her own hands. While programs such as Amazon Lending exist, the prospect of taking out a loan can be scary. So Kae started her own business as a way to fund her bigger vision, becoming a perfect example of how you can grind your way to make your dreams reachable.
Possessing a big picture strategy and learning from past experience are crucial for growth. What's in Kae's roadmap for finding products in 2021? (14:15)
There's no greater teacher than experience. With her first Amazon product experience down, Kae offers insight on the elements of a product idea that gained emphasis for future products.
You've started selling on Amazon, but what happens next? Kae outlines her goals for in regard expanding her brand after launching. (22:15)
Every seller jumps into Amazon with goals and a purpose that is driven from within. Those components can determine your path beyond your first product launch.
With so much emphasis on making sure your first product is a home run, it can be easy to feel lost once the product is launched. Listen as Kae breaks down her long-term goals and what's in-store for her brand for the year ahead.
Certainly, 2020 presented a unique experience for Amazon sellers. What issues are on the radar for sellers in the new year? (27:34)
After the past year, we could all use a dose of optimism. 2020 showed that challenges, both foreseeable and unforeseeable, will continue to persist and the successful will take them as they come and persevere.
A special thanks to Kae Peterson for hopping on the show and sharing her experience starting an Amazon business to this point. Make sure to give her a follow in the links provided below to follow her on her Amazon journey!
Connect with Kae:
Instagram @Iamwankaego & @GetThatCoinSisCEO
🎧 Head here to stay plugged into the podcast: https://virallaun.ch/FTD
⚙️ Try the full suite of Viral Launch tools for FREE: http://virallaun.ch/FreeTrial
And as always, be sure to drop your email in the box below to receive the latest on Amazon!