Selling on Amazon has been one of the most popular routes to owning your own business in recent years. From your own living room, you can run a multi-million dollar business for a relatively small startup cost.
Starting an FBA storefront is relatively easy. Once you've created your Amazon Seller Central account and sorted out logistics, you can automate most processes. You then have to manage only customer service or PPC campaigns. This is your guide on Due Diligence before buying an Amazon FBA Business.
However, if you're looking to accelerate your business's growth and progress quickly along the entrepreneurial path, it might be in your best interests to buy an Amazon FBA business instead of starting one from scratch.
The Case for Buying an Amazon FBA Business over Building
Starting a successful FBA business requires an initial capital injection. As well as the right attitude and skill set, to ensure growth and sustainability.
More than 50% of FBA owners inject at least $1,000 into their business when starting it. While more than one in five owners inject over $10,000 in initial capital, according to one study. However, as you'd expect, it's not necessarily a pay-to-win game. More FBA businesses in which the owners invested $500 or less were still active. In comparison, those in which the owners invested $10,000 or more are not.
A higher initial investment means you have more room to scale your business. It also means you have more moving parts to manage. However, once the business is optimizing, a highly lucrative investment is ran. Case in point: Wall Street investors and private equity firms have been acquiring mom-and-pop FBA stores in deal sizes totaling billions.
Brand aggregators pick up a variety of FBA brands because they recognize their potential to scale. What if you took a leaf out of brand aggregators' books and bought a business instead of starting one yourself? You could also acquire an FBA business in a profitable niche. Then, you're left without having to figure out product-market fit and risk investing capital in different ways. They may end up as sunk costs.
Take a look at how valuations for FBA businesses come about in this guide on Due Diligence for Amazon FBA Businesses. Then you have an idea about how much you should be paying for one.
How FBA Businesses are of Value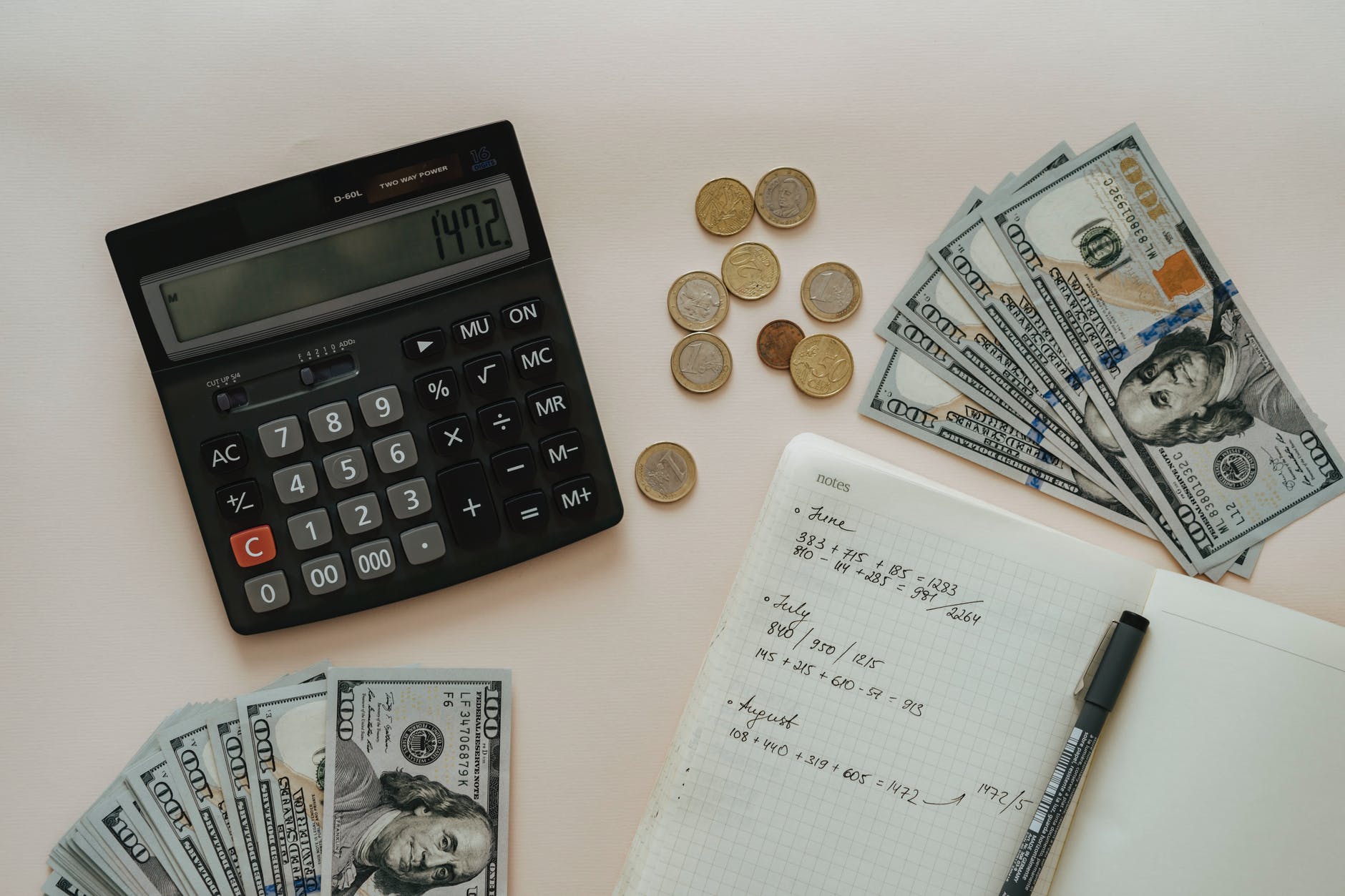 We won't go into too much detail about how businesses are of value as we cover this in greater depth in another article.
Basically, an FBA business is valued by the following formula:
Valuation = 12-Month Average Monthly Net Profit x Multiple
The average monthly profit is set against a monthly multiple that takes into account several business performance factors. There is the age of the business, traffic diversity, number of SKUs, the presence of an email list, and more.
Before we dive further into what makes up the monthly multiple, it's important to understand two things. One is why pricing periods are important and two is why this matters if buying an Amazon FBA business.
Pricing Windows
The number of months over which the average monthly profit calculates might seem like a small detail. Yet, it can reveal a lot about an FBA business.
A 12-month window is the gold standard because it gives the most holistic view of a business's performance. You can see whether traffic and revenue are affected by seasonality or are quite steady throughout the year. A 12-month window also gives you more data to look at before deciding to purchase.
Some sellers may consider using a shorter pricing window. This reflects a recent increase in performance or because the business began making profit only recently.
Naturally, you want as much information about a business as possible before making any buying decision. A business might look like a great deal according to your criteria. If you're a first-time buyer, we'd recommend looking at businesses that provide a 12-month average profit.
Now that we've explained the importance of the pricing window, we'll review some things that make up a monthly multiple. As well as what to look out for when doing your due diligence.
Age of the FBA Business
Simply put, the older an FBA business is, the higher the multiple is likely to be.
An older FBA business indicates how resilient it is in the face of challenges. Such as finding product–market fit and establishing a foothold in the market. An older business also shows that it's in a profitable niche selling in-demand products. Instead of riding the latest trends that may die off in a few months.
We recommend that you look for businesses at least two years old. This isn't a hard-and-fast rule. Many FBA businesses won't be profitable for several months after their Amazon storefront is first created. It also takes some time for operations to stabilize and to build up a solid brand.
The Number of Established Traffic Channels
An FBA business with greater traffic diversity will likely command a higher business multiple for two main reasons.
First, diversified traffic channels protect your business if your primary traffic channel is disrupted as a result of a change in search engine algorithms. This scenarios can happen from low experience in marketing and are trying to scale a business yourself. When you think you've cracked the advertising code and have great keywords, your pay-per-click (PPC) campaigns could be suspended for a breach of the terms and conditions. Sales can then dry up if you can't reach new customers.
By establishing different traffic channels for customers to find your products, you also broaden your brand awareness to include new audiences. Having a mix of paid and organic traffic sources is ideal because potential customers might not visit all channels on which your brand has a presence.
Another way to diversify your traffic is through omnichannel selling. Selling on e-commerce platforms outside of Amazon gives you access to audiences who may prefer Walmart or eBay for specific products. Suppose your product is in demand and your copywriting is solid. In that case, you should be able to establish a foothold in various online marketplaces and gain new customers through various traffic sources.
Customer Reviews and Ratings
The simplest way to measure a brand's reputation is to look at the storefront's customer reviews and product ratings. What's great about Amazon is that with enough social proof of ratings and reviews, the marketplace could award your products with badges or labels that give them extra credibility.
An Amazon's Choice badge means that a product's shown to people looking at a category for the first time.
With enough sales and positive reviews, the product could also earn a Best-Seller badge, but this is harder to obtain because it requires many reviews and depends on other factors that affect Amazon's A9 algorithm and Best-Seller Rank. The key takeaway is that an FBA business with an Amazon's Choice badge, even without a Best-Seller badge, is a reputable brand in its niche.
Other ways to investigate brand strength include monitoring social mentions. You can get a general feel for how a brand is perceived based on who's talking about it and recommending its products to their friends and family. These types of spontaneous posts or shoutouts can indicate how well-received a product or service is if you don't want to rely only on reviews and ratings.
The Presence of an Email List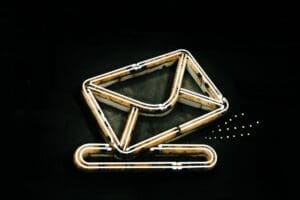 Email marketing creates another revenue stream, working as a traffic driver that exists outside of search engines.
A large email list is an addressable audience of subscribers interested in receiving content from the brand, including product reviews, recommendations, or launches, and could potentially become loyal customers.
Simply put, an email list can significantly boost an FBA business's revenue.
An extensive email list is also a sign of brand strength, as customers are now more concerned with customer experience and brand innovation rather than depending on how long a brand has been around or how well established it is.
Even if the list isn't monetized, it can be repurposed in several ways, such as by delivering helpful content or gathering customer feedback. Because an email list is so flexible, it can be a valuable asset for your business; if you have ideas for email marketing campaigns, buying a brand with an existing email list can save you the time of building one from scratch.
The Number of Products on the Storefront
Smaller businesses tend either to have many active products on their storefront or to be based around a select few products while they're figuring out what works.
If you're willing to work on a business and spend time optimizing it while you learn the ropes, having an overly large or minimal SKU range might not be as much of an issue.
However, if you're looking for a hands-off operation, then you'll want to buy an Amazon FBA business with a smaller SKU range. That way, you won't need to spend as much time on upkeep, including optimizing each listing and checking that it's still active. 
For reference, we've seen institutional buyers like brand aggregators and private equity firms acquire seven-figure FBA businesses with 40 or fewer SKUs. These larger institutions have in-house teams that specialize in scaling FBA assets, so a smaller range of products is easier to work with.
If you see a business that meets all your other criteria but has a larger SKU range than you expected, you could hire virtual assistants (VAs) to whom you can delegate the time-consuming and repetitive tasks of product upkeep.
What to Look for in a Great Deal
Choosing which FBA business to buy can be tough, but it boils down to your personal goals and preferences.
Niche doesn't matter, although home and pet care are two of the most popular choices due to the wide variety of subcategories you can choose within them.
To make your search easier and quicker, make a due diligence list to help discount unqualified businesses. A few initial things to include in the list are the size of your budget, how much time you want to spend working on your business, and how many products the business sells.
We covered some due diligence criteria above when discussing the factors that affect the monthly multiple. Other due diligence criteria may include how many people the business employs and whether it faces any pre-existing legal issues.
What your due diligence checklist eventually looks like comes down to what your goal is in buying an Amazon FBA business. If you want an entry point to e-commerce and running your own business, you may be looking to buy a five-figure or low six-figure business with a few SKUs in a niche you're familiar with.
Depending on your budget, you might be looking to buy an FBA business with room to expand. One that hasn't been fully optimized by the current owner due to time or capital constraints. Your criteria will be different from those of the buyer in the previous example. You might be looking for distressed assets with a negative trend in profits and traffic, but that are still profitable.
Figure out what your overall goal is. Once you've identified what the ideal FBA business looks like in your due diligence checklist, all that's left to do is to find the best deal for you.
Where to Buy Suitable FBA Businesses
If you're a first-time buyer, we recommend using a broker's service. A private sale provides little to no protection for buyers and sellers. It could take you a long time to sift through before you find qualified businesses that pass your checklist.
Many buyers think they can negotiate a great deal and pay less than a business's worthwhile also avoiding paying a broker's fee.
Experienced buyers can achieve such results. However, it's less likely and demands a lot of experience in the negotiating and M&A arena.
If you don't have that much experience, you can visit a curated marketplace offered by brokers. There, you'll find businesses that meet a minimum standard of quality and perform more or less as advertised. You'll also receive support and advice from an experienced team of business analysts who can help you find the right business based on your needs. This is the end of our guide on Due Diligence before buying an Amazon FBA Business.
If you're ready to kick-start your entrepreneurial journey in the FBA world, register on our marketplace for free.