Amazon's latest seller program aims to cut down on returns, increase customer satisfaction, and improve the buyer and seller experience.
Recently, the Amazon Product Documents Program was unveiled; a helpful resource for sellers to upload electronic documents for potential customers to view.
Safety information, user guides and manuals, fact sheets, and instructions for use are just a few of the vital documents that eligible sellers can upload to improve their customer experience.
Previously, sellers needed to include these documents as inserts with their purchase, making them only available to customers who had already made a purchase. Now, this information can visible to customers as they shop.
Amazon describes the program below.
These are customer-facing documents that will be shown on your product detail pages. They are intended to provide pre-purchase information and post-purchase support content to customers. Adding product documents to your product detail pages can result in higher conversion rates, lower customer support costs, increased sales, and fewer returns when used effectively.

Amazon's About Product Documents
Of course, with any new program, there are questions. Below, we'll answer a few of the initial questions to help you get familiar with the new program.
Why does the Amazon Product Documents program exist? Who does it benefit?
Customers and all eligible sellers who utilize the program benefit by increasing the quality of seller-to-buyer communication.
Before purchasing, customers can see important information about the product they're purchasing. For instance, a customer may purchase a product that is more difficult to assemble than they anticipated, contains materials they don't approve of, or be sized differently than anticipated. Typically, these transactions end with some combination of an unsatisfied customer, a return, or a poor review.
Amazon Product Documents allow sellers to be more transparent with customers regarding crucial product information. As a result, a more informed customer is more likely to be a satisfied customer. Additionally, a seller that is more transparent about product information is more likely to make a sale, avoid a negative review, and generate brand loyalty.
All in all, the program is mutually beneficial for the seller and the buyer.
Who Can Participate?
Registered brand owners in the Amazon Brand Registry program.
The Product Documents Program is the latest perk of being brand registered. While purely speculation, we'd imagine this is unlikely to become available for non-brand registered sellers any time soon.
[RELEVANT: A Guide to Amazon Brand Registry]
How much does it cost to join?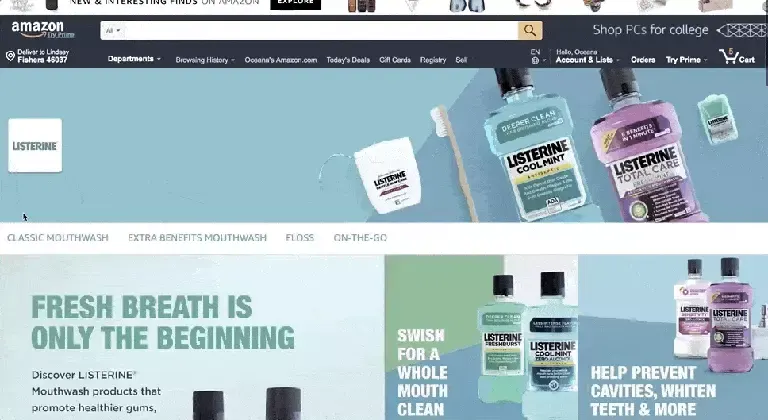 That's right! There is no fee to join the Amazon Product Documents Program.
What types of documents can be uploaded?
At the moment, this is a complete list of the types of documents and formats allowed as a part of the Amazon Product Documents Program:
Safety Information (PDF)
Certificate of Analysis (PDF)
Certificate of Compliance (PDF)
User Guide (PDF)
User Manual (PDF)
Specification Sheet (PDF)
Comparison Chart (PDF)
Product Documentation (PDF)
2D CAD (PDF, DWG, DXF)
3D CAD (PDF, EDRW, EPRT, IGS, SLDPRT, STP)
Application Guide (PDF)
Brochure (PDF)
Compatibility Guide (PDF)
Emergency Use Authorization (EUA) (PDF)
EUA Amendment(s) (PDF)
FAQ (PDF)
Instructions for Use (IFU) (PDF)
Fact Sheet (Patient) (PDF)
Fact Sheet (Provider) (PDF)
Safety Information (PDF)
Size Guide (PDF)
Troubleshooting Guide (PDF)
How do I get started?
Amazon provides the following instructions for uploading documents from start-to-finish!
To upload documents for your product in Amazon Seller Central:
Go to Inventory > Manage Product Documents.
Click Upload New Documents.
Choose a name for the document you are uploading. This is only for your reference. Customers will not see this name.
Select a document type from the list of allowed document types.
Choose the language or languages that are present in the document you are uploading.
Choose a file to upload. Files must be:

Less than 10MB
PDF format except for CAD drawings
CAD drawings may be in PDF, dwg, dxf, igs, eprt, edrw, sidprt, or stp format

Search by ASIN or product name and follow the on-screen prompts to associate one or more ASINs with the document you are uploading. At least one ASIN must be applied to the document for it to be uploaded.
Once submitted, your content may take seven business days to be reviewed for adherence to below mentioned Amazon guidelines for product documents. It may take longer during peak times. Documents that do not adhere to these guidelines will be rejected.
Once approved, it can take up to seven business days to publish on the detail page of the ASINs to which it applies. If the document status is "Not approved," view the rejection reasons by clicking Edit for a specific document and make the changes."
Conclusion
Above all, the Amazon Product Documents Program appears to be a great option to improve customer experience. For eligible sellers with applicable documents, we highly recommend joining this program as soon as possible!
As always, any opportunity to stand out from the competition on Amazon is an edge worth exploring. Uploading product documents with important information may boost consumer confidence and increase the likelihood of turning a click into a conversion.
Even more likely, these document uploads are likely to be an incredibly helpful resource for customers that will decrease the probability of a return and/or negative review. Recently, Amazon has taken much of the onus of customer satisfaction out of the seller's hands. While this creates less work for sellers, it also takes away control for sellers.
Furthermore, by uploading your own documents and making them easily accessible to potential sellers, you have the chance to gain control back. As a result, you can turn would-be 1-star reviews into 5-star reviews by giving the customer everything they need for a happy transaction.