Is Amazon stock (Ticker: AMZN) headed #ToTheMoon? One notable analyst thinks so, citing the strength of its marketplace, advertising, and AWS.
Are you on the fence about starting your own Amazon business? Concerned you may be late to the FBA party? According to one of the most notable stock analysts in tech, Amazon has plenty of room left to run, powered partly by its massive marketplace.
Brent Thill, a Wall Street Analyst at Jefferies, presented the case for Amazon's stock price rising to $5,700 over the next three years. In April 2019, Thill speculated that Amazon stock could skyrocket from its then-price of just above $1,800 to more than $3,000 within two years. Amazon stock would reach $3,000 comfortably within Thill's forecast, doing so in July 2020.
Currently trading at $3,399.44 a share, this would mark a 70% uptick for a company that already owns the third-largest market cap in the S&P 500.
Unless you're an Amazon stockholder, the gaudy valuation may seem unimportant for the typical third-party Amazon sellers. However, the reasons for Thill's $3 trillion figure should cause sellers' ears to perk up.
Get a 14-day free trial to the Viral Launch software suite, including PPC advertising below!
While Amazon is renowned for its far-reaching services, three Amazon pillars stand out as a cause for optimism for the foreseeable future: Amazon Web Services (AWS), its advertising platform, and of course, the marketplace.
Amazon Web Services (AWS)
Perhaps just as eye-popping as the $3 trillion valuation, Thill believes AWS alone could be worth $1.2 trillion in three years. Since its inception in 2006, AWS has shown accelerated growth as cloud computing gains popularity.
The growth of AWS was brought to the forefront months ago when Andy Jassy, the CEO of AWS, was tapped to replace Jeff Bezos as Amazon CEO.
Already boasting an impressive portfolio of clients, AWS appears perfectly primed for scalability as the need for computing, web security, and data storage grows.
Certainly, Amazon's bet on AWS is paying off in spades and serves as a landmark achievement for Amazon diversifying its revenue streams at a massive scale.
The Amazon Marketplace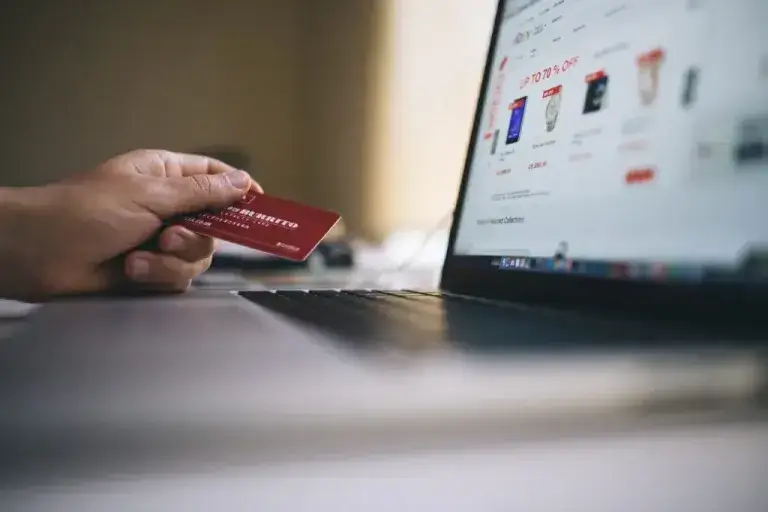 While other retail chains stumbled at the onset of the pandemic, Amazon's retail marketplace soared to new heights.
If there were any concerns about these new heights being a peak before shoppers return to brick-and-mortar retail, Thill's analysis doesn't see it that way.
"Prime adoption and a broader shift to e-commerce have driven an acceleration in growth," Thill wrote. "We believe the length of the pandemic has served to ingrain consumers' increased reliance on e-commerce."
Thill estimates the value of the marketplace in three years at $1 trillion. Better news for third-party sellers, $700 billion of that is forecasted for them.
The healthy market conditions for third-party sellers fuel an entire industry built on buying Amazon businesses, with hopes of positioning themselves for the continued booming business. Over the past 12 months, more than $3.5 billion in capital has been used to aid Amazon business acquisitions.
Even as e-commerce boomed in 2020 and into 2021, the analysis of the marketplace's strength over the long run should be plenty of reassurance for sellers.
Amazon Advertising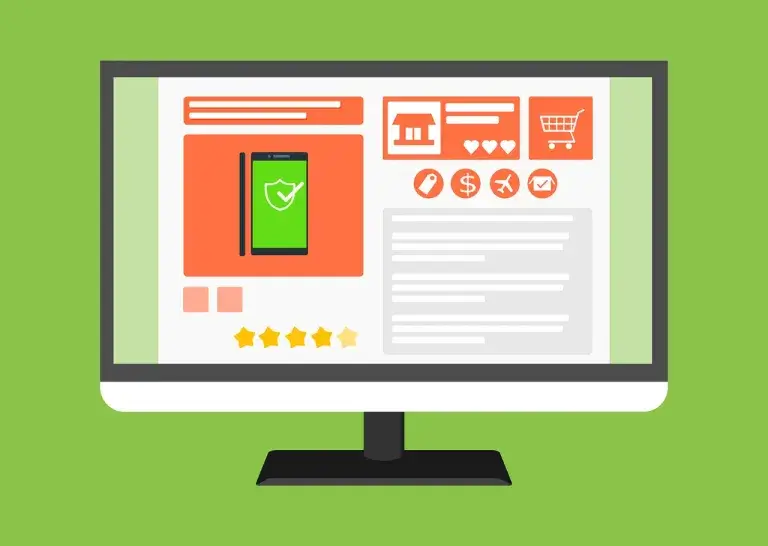 Overshadowed by the announcement of Jeff Bezos departure from Amazon CEO but not overlooked by Thill, Amazon's most recent quarterly report revealed a shocking amount of revenue generated from advertising.
Per MarketingDive, ad revenue growth rate of 64% outpaced growth for third-party seller services (54%), subscription services (34%), AWS (28%), and its online store (43%), which reported record revenue.
The ramped-up growth tells the story of an emerging asset for the company, and more importantly for sellers, which will become a much larger tool for sellers in the near future.
As the marketplace grows, it only makes sense that the value for visibility for sellers increases with it. Amidst the pandemic, e-commerce steadily became a more popular shopping option globally. The pandemic transformed e-commerce from an option to a necessity for many, and customers are unlikely to stop shopping online, with even more projected expansion.
A leading argument for the staying power of Amazon advertising is that it's an opportunity for a mutually beneficial relationship between the marketplace, sellers, and customers. In a system where the marketplace sells valuable retail space, leading to satisfied customers and profits for sellers, everyone wins.
Back to Thill's valuation, he believes Amazon's advertising could be worth more than $600 billion in three years, behind only Google and Facebook. Recent updates and new features to the advertising platform are actions that display Amazon's budding emphasis on advertising.
For third-party sellers, this means advertising should be at the forefront of your growth strategy. In an industry where trends are here one day and gone the next, Amazon advertising isn't going anywhere anytime soon.
Closing Thoughts
All in all, the optimistic outlook from a respected analyst has to make Amazon sellers feel good about the future.
Much like following market trends within Amazon can help sellers find winning products, following company trends can give you a great idea of the next big thing in the industry.
Thill's analysis should be a tremendous sign for the future of the Amazon marketplace and indicate that advertising should be front-and-center in future strategy.
With e-commerce forecasts, Wall Street analysis, and venture capitalists looking to enter the space, the future of the Amazon marketplace remains bright.
If you were on the fence about starting an Amazon business, there likely will not be a better time to start than now.
Want the latest Amazon news and updates sent to your inbox. Sign up for our newsletter below!