In this round of Amazon news and updates, the hot topic of seller privacy comes into play.
Recently, Amazon announced that business name and address will be displayed on the public-facing seller profile page beginning September 1, 2020.
Amazon states the change has been made to "help customers learn more about the businesses of a seller and the products that they are selling. We are making this change to ensure there is a consistent baseline of seller information to help customers make informed shopping decisions."
The change is the latest in a series of Amazon news and updates to increase accountability and deter the sales of counterfeit or unsafe goods on their platform.
Chiefly, this is significant for third-party sellers as many don't operate from a traditional office location. Seller Central requires an address when registering for an account, and it's common for third-party sellers to post their home address.
All sellers, but especially third-party sellers, should take a few minutes to make sure their account is set up to their liking for this impending change.
How will my information appear?
While this change is new for the US Amazon marketplace, it's consistent with practices for international markets such as Europe, Japan, and Mexico.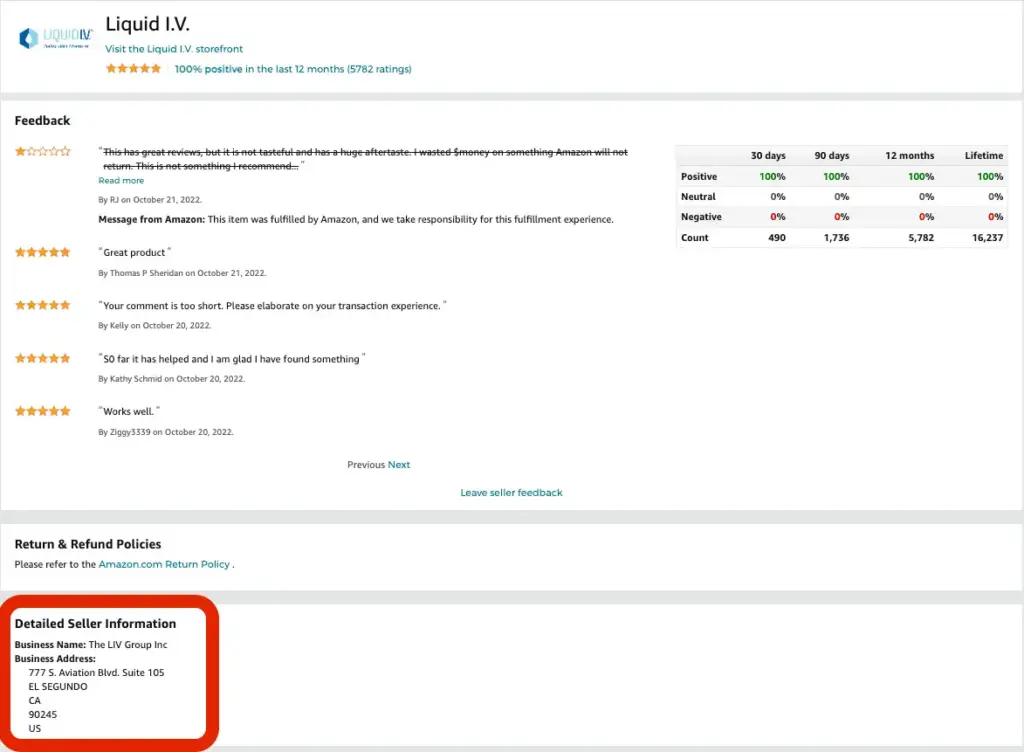 The address will be displayed to all shoppers, but customers have to do some digging to find it. As a result, your business name and address will only be displayed on your Seller Profile page. By and large, this page generates sparse traffic.
To find this page, a customer would have to click on the seller name in the Buy Box or under the Additional Sellers if an item has more than one seller available.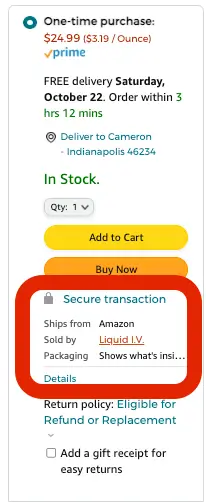 Can I keep my information private?
If you sell from home but don't want your home address listed, options exist. For example, registering for a PO Box. Additionally, setting up an alternative such as a UPS Mailbox to maintain personal privacy.
Customers remain advised to use Buyer-Seller Messaging to communicate electronically, so an influx of mail to your business address is unlikely. Still, it would only make sense for sellers to establish a line of separation in public and private information.
Lastly, Amazon recommends taking the following steps to ensure your information is current and what you want publicly displayed:
1. First, login to your Amazon seller account.
2. In the Settings menu at the top right corner of Seller Central, click Account Info to view the Seller Account Information page.
3. In the Business Information section, click the links for the information that you want to view.
4. To change your business name, click Display Name and to change the address, click Business Address. Enter the new information or edit the current information.
5. Once completed, click Submit to save.
Be sure to stay posted on the latest Amazon seller news and updates!